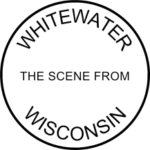 For years, Whitewater has seen construction project after construction project: a new high school, remodeled buildings, a Bridge to Nowhere, a roundabout, an Innovation Center, a Starin Road extension, an East Gate project, etc.
And yet, and yet…it's what's inside that truly matters.
While many a formerly-fine church has come to ruin for its neglected teachings, still house churches of true devotion emerge across the planet.
Old Whitewater – a state of mind, not a person or chronological age – loves nothing so much as a big project & a big show.
For it all, shovels, construction helmets, ceremonies, contractors, architects, politicians, and photo opportunities will instruct not one student for even one day.
Update 2: See in the comments section below insightful comments from George Bailey and J, and my reply.