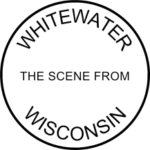 This Tuesday, May 23rd at 12:30 PM, there will be a showing of Hidden Figures @ Seniors in the Park, in the Starin community building.
Hidden Figures (2016) is the true story of a team of African-American women mathematicians who were vital contributors to the early America space program. Theodore Melfi directs the two hour, seven minute film, starring Taraji P. Henson, Octavia Spencer, and Janelle Monáe. Hidden Figures received three 2017 Academy Award nominations (Best Motion Picture, Best Performance by an Actress in a Supporting Role for Octavia Spencer, and Best Adapted Screenplay by Allison Schroeder & Theodore Melfi). The film carries a PG rating from the MPAA.
One can find more information about Hidden Figures at the Internet Movie Database.
Enjoy.