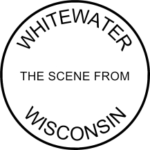 Whitewater's looking for a new police chief, and has two candidates from which to choose. During a hiring process, it's conventional to solicit community opinion on residents' preferences and views on policing. Whitewater, expectedly, has done so, too.
(There are, however, significant limitations with surveys of Whitewater's kind, as I've noted. Whitewater's method will produce self-selected, skewed samples that will not show the true demographics of the city. See The Limits of Community Surveys.)
A sharp reader pointed out a surprise with Whitewater's survey: the three questions oddly omit a conventional question about what could be done better.
Here are Whitewater's three questions:
List the top three characteristics you feel are important traits for a Whitewater Police Chief.
As we look toward the future, what do you believe is the major challenge facing law enforcement in the City of Whitewater?
What is something you feel the Whitewater Police Department is currently doing well and you would like to see continue to grow and prosper?
Yes, there's not a single question about what could be done better. Just about every ordinary survey asks what could be improved from existing practices, for example using a 'Start-Stop-Continue' or 'Strengths-Weaknesses-Opportunities' method, etc.
The local survey omits a simple question about what could be done better that's present on thousands of surveys submitted across American each day.
Is Old Whitewater that brittle, that rigid, that she will not ask the simple question that America's finest organizations & institutions (including the United States Armed Forces, SpaceX, Apple) ask of themselves routinely? Those institutions and organization lead the world in part because they confidently ask those questions, from others, about themselves.
There is no better example for Whitewater than the best of American competitiveness. We should embrace the confident method of inquiry that underlies the most extraordinary country in all the world.