Please see a press release from the City of Whitewater about the selection of a new city manager, following a selection process concluding with interviews of finalists earlier today: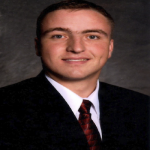 PRESS RELEASE
Saturday, September 22, 2012
After interviewing five finalists, the City of Whitewater Common Council has unanimously selected Cameron L. Clapper to serve as Whitewater's City Manager. Clapper has served as interim City Manager in Whitewater since former City Manager Kevin Brunner resigned in June. Clapper began his employment with the City of Whitewater in April of 2010, serving as Assistant City Manager. Clapper previously served as Assistant to the Administrator in the Village of Waunakee, Wisconsin.
Clapper stated that "It is a thrill and an honor to have been selected by the Common Council to serve as the City Manager. I look forward to serving the community for years to come."
Common Council President Patrick Singer stated "The Common Council is very pleased to have Cameron Clapper as its next City Manger. Cameron has proved himself to be a hard-working and dedicated individual who will lead Whitewater in the right direction."
Clapper received his Master of Public Administration degree from Brigham Young University in Provo, Utah and his Bachelor of Arts – International Studies from Brigham Young University, Provo, Utah. Clapper and his wife, Michelle reside in Whitewater, and have three children, Jared, Afton, and Caleb.
The Council will be working on an employment agreement with Mr. Clapper and hope to have a final vote on the appointment at its October 2nd meeting.