Good morning.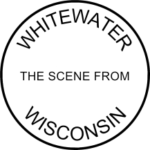 Wednesday in Whitewater will partly cloudy with a high of twenty-three. Sunrise is 7:2o AM and sunset 4:49 PM, for 9h 28m 33s of daytime. Today is the four hundred thirty-third day.Days since Trump's election, with 11.9.16 as the first day.
Whitewater's Planning Commission Housing Sub-Committee meets at 5 PM, and her Parks & Rec Board meets at 5:30 PM.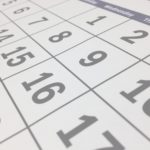 On this day in 1781, the Americans under under Brigadier General Daniel Morgan defeat British forces under Sir Banastre Tarleton at the Battle of Cowpens in South Carolina. On this day in 1900, one hundred Wisconsin women working in a cotton mill go on strike: "100 female employees of the Monterey mill, affiliated with the Janesville Cotton Mills, went on strike for higher wages. According to local sources, a committee of four "good-looking young ladies" was appointed to negotiate with management. Doing piece work, the women earned only $40 a month. The company said the women "don't know how good they've got it…because they are paid more than at other local cotton mills and as well as some men with families." The women argued their monthly pay only averaged $20. Within three days, all the women were hired to work by tobacco warehouses. The Monterey mill was one of three Janesville cotton mills in operation at the turn of the century. "
Recommended for reading in full —
➤ Todd Richmond reports Democrat wins special election in northwestern Wisconsin:
Patty Schachtner defeated Republican state Rep. Adam Jarchow for an open state Senate seat Tuesday in an upset victory for struggling Wisconsin Democrats, signaling voter anger toward President Donald Trump that could cost the GOP more legislative seats in the fall elections.

Jarchow tweeted his concession to Schachtner late Tuesday evening, with returns nearly complete across five counties and Schachtner leading by more than 1,600 votes. Schachtner, the St. Croix County medical examiner and a Somerset school board member, had entered the race in northwestern Wisconsin's traditionally conservative 10th Senate District as the clear underdog.

The district has trended conservative for years. Republican Sheila Harsdorf held the Senate seat for 16 years before she resigned in November to become Gov. Scott Walker's agriculture secretary and every county in the district voted for Trump in 2016. Jarchow is in the middle of his third term representing the area in the Assembly and had built a formidable base.

But Democrats banked that anti-Trump backlash could even the playing field. Republicans sensed it, too. Conservative groups Americans for Prosperity and the Republican State Leadership Committee both ran ads supporting Jarchow, and Republican state Sen. Leah Vukmir, who is running for U.S. Senate, traveled to the district to campaign for him.
It wasn't enough.
➤ Paul Waldman asks The Trump presidency: On track to becoming the most corrupt in U.S. history?
What distinguishes Trump from all his predecessors is the fact that he barely conceals his intentions. After a lifetime spent not only manipulating the economic, legal, and political systems to increase his wealth but publicly bragging about his ability to do so, there was little doubt that he's continue in the same vein as president. He refused to divest himself from his businesses, then held a press conference standing next to piles of what were almost certainly stacks of blank paper inside blank folders which he claimed were the "documents" he had to sign to affect the transfer of those businesses to his sons.

But as the director of revenue management for the Trump Hotel in Washington wrote to an acquaintance in an email obtained by the Daily Beast, "DJT is supposed to be out of the business and passed on to his sons, but he's definitely still involved." This too surprises no one.

That's not to mention that the Republican tax bill could barely have been designed better to maximize the benefits to Trump himself, particularly the dramatic cut in taxes on pass-through companies, which will be worth many millions of dollars to the president, since the Trump Organization is essentially a collection of hundreds of pass-throughs. Of course, we don't know exactly how much he'll gain, because unlike every president and presidential candidate in decades, Trump continues to refuse to release his tax returns. This despite the fact that there is no president in history whose finances are in more urgent need of public examination.
➤ Bess Levin writes Report: Trump Has Done a Great Job Profiting Off the Presidency ("Particularly from foreign government and lobbyists"):
According to a new report compiled by Public Citizen, a liberal-leaning watchdog organization based in Washington, over the past year 64 "politicians, interest groups, corporations and entities affiliated with foreign governments" have spent hundreds of thousands of dollars at Trump-branded properties. Among them were Malaysian Prime Minister Najib Razak and his delegation, who stayed at Trump's D.C. hotel during a September 2017 trip to Washington; a company tied to the Kingdom of Saudi Arabia, which paid the hotel $270,000 for rooms, catering, and parking while lobbying to overturn a law that allows terrorism victims to sue foreign governments; the Kuwait Embassy, which held a National Day celebration last February at the Trump International Hotel; and the government-linked Turkey-U. S. Business Council and the American Turkish Council, which held a conference at the hotel in May and plan to do so again this year.

And that's not counting the conference at Trump National Doral thrown by top execs whose companies are members of the U.S. Chamber of Commerce, a private prison company's leadership conference at the same property, and a holiday party for the William Koch-owned Oxbow Carbon LLC at Mar-a-Lago.

While we would never suggest that any of these individuals or groups were attempting to curry favor with the president by spending lavishly at his properties, experts believe such a thing is quite possible. "The motive varies from event to event, but a number of these seem clearly for the purposes of ingratiating with the president," Public Citizen president Robert Weissman told The Wall Street Journal. Although Trump relinquished the day-to-day operations of the Trump Organization to Eric and Don Jr., he retained his financial interest in the family business through a trust that he can draw money from at any time, whether it's for new Brioni suits or to fund his legal defense in the Russia probe. And though the Trump Organization claimed it would send any profits earned from foreign government payments by guests at its hotels to the Treasury, it declined to tell the Journal how that money is tracked, saying last month that it "expects to have information to share at the end of February."
➤ Chris Strohm and Greg Farrell report GOP Access to FBI Files Rattles Agents Caught in Political Fight:
The Justice Department's decision to give congressional Republicans access to documents about FBI investigations risks exposing sensitive sources or material and poses a critical early test for bureau Director Christopher Wray, current and former U.S. law enforcement officials say

Some officials view the department as capitulating to a small group of Republicans who are intent on helping President Donald Trump undermine the integrity of the FBI and, by extension, Special Counsel Robert Mueller's investigation into whether Trump or any of his associates helped Russia interfere in the 2016 election.

It's the latest setback for a law enforcement agency that has long held itself out as doggedly independent and above partisan politics, only to be besieged over the last two years by questions about its handling of politically sensitive investigations into Democrat Hillary Clinton and Republican Trump.

One agent said he's now concerned that forms identifying FBI informants would be handed over to Congress. If that happened, he said, it would cause him to think carefully about whether to withhold sensitive information from future reports.

Another agent said recent statements about the bureau by Trump and congressional Republicans have made it more difficult for him to get informants to open up.
➤ No one would think that FREE WHITEWATER is a site about modeling, but then Not Your Average Brazilian Model isn't merely a video about modeling:
"When we tell people we're from the favela, they automatically think of danger, violence, mess, or worthlessness," says Caio Guimaraes, a model featured in Geoff Levy's short film, Rio's Different Face of Fashion. "Of course, there are bad things, but there are a lot of great things, too. It's a magical world."

Jacarezinho, one of the largest favelas in Rio de Janeiro, is home to a modeling agency that aims to challenge stereotypes and galvanize the community. Levy's vibrant and kinetic documentary profiles Jacaré Moda's rising models. More than just an economic opportunity—Guimaraes had less than a dollar to his name before he began attending casting calls—fashion, for these underserved youth, is a chance to bolster self-esteem, cultivate creativity, and achieve a purpose. It is a portal to self-actualization.

Many of the young models embrace their community's resourceful ethos. "I improvise with all I have," says model Natalia Sant'Anna. "Even if it's disposable, it can be used—and used well. In the favela, you see things and you think, 'Wow, look what they came up with.' This is creativity."

"Working as a model is an affirmation of my identity," says Camila Reis, another model in the film. "Growing up, I always thought, ' Why am I not represented in media that tries to connect with the masses?' We now have the opportunity to tell our story our way—through the eyes of the people who live in the favela."