Good morning.

Friday in Whitewater will be cloudy with a high of fifty-two. Sunrise is 7:22 AM and sunset 5:54 PM, for 10h 32m 12s of daytime. The moon is a waning gibbous with 95.8% of its visible disk illuminated.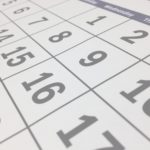 On this day in 1881, there's a gunfight at the O.K. Corral:
a 30-second shootout between lawmen and members of a loosely organized group of outlaws called the Cowboys that took place at about 3:00 p.m. on Wednesday, October 26, 1881, in Tombstone, Arizona Territory. It is generally regarded as the most famous shootout in the history of the American Wild West. The gunfight was the result of a long-simmering feud, with Cowboys Billy Claiborne, Ike and Billy Clanton, and Tom and Frank McLaury on one side and town Marshal Virgil Earp, Special Policeman Morgan Earp, Special Policeman Wyatt Earp, and temporary policeman Doc Holliday on the other side.
Recommended for reading in full — How national attention changed Scott Walker, tariffs shake Wisconsin, a reunion in Paris for Trump & Putin, Roger Stone in the spotlight, and video about a way to deter great white sharks —
Rick Barrett reports Wisconsin companies step up complaints on tariffs and trade wars at town hall meeting:
Higher tariffs cost Wisconsin companies $95 million in August, up 47 percent from a year earlier, according to new data from Tariffs Hurt the Heartland, a business group behind the town hall meetings being held in several cities.

The restaurant industry was part of the discussion because various products, from seafood to stoves, are subject to higher costs from trade wars.

It's tough to pass the additional costs on to consumers through higher prices on the dinner menu, according to [executive vice president of the Wisconsin Restaurant Association Susan] Quam.
Peter Bildstein writes I Respected Scott Walker. Then I Worked for Him:
Even early on, however, I noticed that not everything was as it should be. At more than one Cabinet meeting, the secretary of the Department of Administration, Mike Huebsch, told us never to send him or the governor any electronic documents of consequence, and to avoid the use of our state-issued cellphones. "If you send me an important report electronically, I won't open it," I remember him saying, "and if you call me on your state phone, I won't answer it." If we had any important documents, they were to be "walked over" and hand-delivered to the governor's office. As a result, open-record requests by the media or political opponents would be almost futile. This lack of transparency would be a hallmark of the Walker administration.

….

After he won his recall election, Walker rarely attended Cabinet meetings anymore, and radically reduced the number of one-on-ones with Cabinet secretaries. He took more far-right positions, probably because he thought they would play well with the Republican base. Funding for public education and our University of Wisconsin system was cut dramatically. Our infrastructure continued to deteriorate to the point that we ranked 49th in the nation in the quality of our roads and bridges.
The Committee to Investigate Russia writes Meet Me In Paris:
National security advisor John Bolton met with Russian President Vladimir Putin for 90 minutes Tuesday and agreed to have President Trump meet with Putin next month on the sidelines of a World War I commemoration being held in Paris.

The two leaders plan a "normal, bilateral meeting" on Nov. 11, Bolton told reporters Tuesday. It would be the first such encounter between the two presidents since July, when they met in Helsinki. That meeting was marked by Trump's apparent acceptance of Russian statements that Moscow didn't meddle in the 2016 election, a view quickly refuted by top U.S. intelligence officials and lawmakers from both parties.
Carol D. Leonnig, Manuel Roig-Franzia, and
Rosalind S. Helderman report Special counsel examines conflicting accounts as scrutiny of Roger Stone and WikiLeaks deepens:
n recent weeks, a grand jury in Washington has listened to more than a dozen hours of testimony and FBI technicians have pored over gigabytes of electronic messages as part of the special counsel's quest to solve one burning mystery: Did longtime Trump adviser Roger Stone — or any other associate of the president — have advance knowledge of WikiLeaks' plans to release hacked Democratic emails in 2016?

While outwardly quiet for the last month, Robert S. Mueller III's investigators have been aggressively pursuing leads behind the scenes about whether Stone was in communication with the online group, whose disclosures of emails believed to have been hacked by Russian operatives disrupted the 2016 presidential campaign, according to people familiar with the special counsel probe.

Stone, who boasted during the race that he was in touch with WikiLeaks founder Julian Assange, has said since that his past comments were exaggerated or misunderstood. Both he and WikiLeaks have adamantly denied they were in contact.