Good morning.

 Saturday in Whitewater will see morning showers with a high of fifty-nine.  Sunrise is 6:58 AM and sunset 6:26 PM, for 11h 27m 52s of daytime.  The moon is a waning crescent with 17.4% of its visible disk illuminated.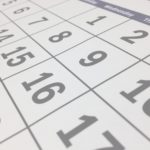 On this day in 1917, Robert La Follette supports free speech in wartime:
On this date Senator Robert La Follette gave what may have been the most famous speech of his Senate career when he responded to charges of treason with a three hour defense of free speech in wartime. La Follette had voted against a declaration of war as well as several iniatives seen as essential to the war effort by those that supported U.S. involvement in the first World War. His resistance was met with a petition to the Committee on Privileges and Elections that called for La Follette's expulsion from the Senate. The charges were investigated, but La Follette was cleared of any wrong doing by the committee on January 16, 1919.
Recommended for reading in full — The present-day limits of women's political influence, Trump smears assault survivors, Grassley implies women are lazy, attacks on Pope Francis, and video on a different kind of fission reactor —
Peter Beinart writes America Is Finally Listening to Women. It's Sparking a National Crisis. ("Women are now powerful enough to disrupt the male-dominated consensus that in previous eras silenced them. But they are not yet powerful enough to get justice"):
Thursday's hearings [Ford, Kavanaugh] do not reflect a Senate in decline. They reflect a Senate in crisis. That's entirely different. The Kavanaugh hearings have thrown the Senate into crisis because women are now powerful enough to disrupt the amicable, male-dominated consensus that in previous eras silenced them altogether. But they are not yet powerful enough to get justice. That's not just true in the Senate. That's true in the nation as a whole.

The increase in partisan polarization, likewise, does not reflect a nation in decline. It reflects a nation in crisis because one political party is no longer totally dominated by white men—leading the other political party to more nakedly defend the privileges of white men. When women and people of color were less represented in either party, and white male privileges were thus less threatened, both found it easier to be civil. This isn't a new story. American politics grew more tranquil after Reconstruction, once both parties agreed that Southern blacks should not be permitted to vote.

Reasonable people can question the way Senate Democrats handled Ford's allegations when she first came forward. But the notion—which is attractive to people in the respectable center—that there was some calm, polite, collegial way to arbitrate her charges is a myth. They could have been buried calmly and politely. But they could not have been arbitrated calmly and politely, because Ford's charges are dangerous. They're dangerous to conservative hopes of achieving a majority on the Supreme Court, and they're dangerous to the many powerful men whose careers would be ruined were they accountable for their abuse of women. Kavanaugh and the Republicans on the Judiciary Committee know that. And they have learned from President Trump that when women, or people of color, endanger your status, it doesn't work to play nice.
After mocking Christine Blasey Ford earlier this week, President Donald Trump on Friday tweeted out a conspiratorial attack on the sexual assault survivors who have confronted Republican senators over Brett Kavanaugh's nomination, calling them "elevator screamers" and "paid professionals" bankrolled by billionaire George Soros.

….

The very rude elevator screamers are paid professionals only looking to make Senators look bad. Don't fall for it! Also, look at all of the professionally made identical signs. Paid for by Soros and others. These are not signs made in the basement from love! #Troublemakers
Sen. Charles E. Grassley (R-Iowa) told reporters that the Senate Judiciary Committee's inability to attract Republican women might be caused by its heavy workload, a remark the panel's chairman tried to retract a few minutes later.

"It's a lot of work — maybe they don't want to do it," Grassley told the Wall Street Journal, NBC News and other outlets, as he headed toward the Senate floor for a speech by Sen. Susan Collins (R-Maine).
Though Francis' strategy of silence may have been meant to avoid dignifying Viganò's claims with a response, it has mostly backfired because it was not a flat-out denial of the content of the letter [accusing Vatican leadership of awareness of particular incidents of sexual assault]. Conservatives have been able to sow seeds of uncertainty about Francis, as Robert Moynihan, editor of Inside the Vatican puts it in his recent editorial letter. "It does seem clear that the case has 'parted the veil' to reveal a profound struggle within the Catholic Church between factions in the Vatican and Church hierarchy, and outside of the Church, for 'control of the narrative' about what the Church is and what she believes," he writes. "Victory in this larger battle requires victory in the smaller battle: control of how all these charges and counter-charges play out. It is clear that the battle ranges across a spectrum of issues and positions that sometimes seem very confused.

Viganò, who is quite possibly incognito somewhere in the United States since penning the poison letter, has been drip-feeding anti-Francis rhetoric through conservative websites and anti-Francis journalists, including new behind-the-scenes revelations about how the meeting between Francis and Kim Davis, the Kentucky county clerk who was held in contempt for not signing same sex marriage licenses, came to be and who lied when about what. Now, even those who are trying to defend Francis have been forced to admit that everyone lied about how that meeting transpired, despite the official statements from the Vatican at the time. Those close to Viganò say there is plenty more to come.

Though Francis may be silent, save a few homilies and public sermons his supportersare trying to channel into hidden messages, the plot continues to thicken. That's especially true in the American Church, which has not only spawned one of Francis's most fervent enemies in Cardinal Raymond Burke, who has found great support for his anti-Francis cause in American alt-right strategist Steve Bannon, but which has also given conservatives plenty of ammunition thanks to endemic clerical sex abuse and cover-ups that seemingly lead straight from the United States to Vatican City.

In particular, the damning Pennsylvania grand jury report that named more than 300 predator priests who victimized more than 1,000 children over seven decades in that state alone, produced one significant culprit: Cardinal Donald Wuerl. He is McCarrick's successor as the archbishop of Washington, D.C. and he is a former ranking prelate in Pennsylvania, linking him to the two biggest scandals facing Francis right now.