Good morning.


Wednesday in Whitewater will be partly sunny with a high of twenty-eight.  Sunrise is 7:03 AM and sunset 4:22 PM, for 9h 19m 25s of daytime.  The moon is a waning gibbous with 65.4% of its visible disk illuminated.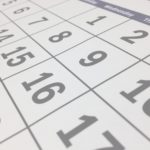 On this day in 1520, Magellan reaches the Pacific Ocean.
Recommended for reading in full:
  Patrick Marley and Molly Back report Republicans to hold lame-duck session to limit Tony Evers and advance GOP priorities:
Republican lawmakers plan to hold a lame-duck session as early as next week to curb the incoming Democratic governor's powers over state rules, add GOP appointees to a state board, and possibly move the 2020 presidential primary to help a conservative state Supreme Court justice.

Unlikely to be part of the session is the reason lawmakers claim to be calling it in the first place: a long-stalled $70 million subsidy package to save a Kimberly-Clark Corp. plant in the Fox Valley.

Republicans who control the Senate are still short at least six votes for that measure and may not be able to pass it, Senate Majority Leader Scott Fitzgerald (R-Juneau) said Tuesday.
  Dana Milbank observes The truth is finally catching up with Trump:
Trump may say that this is the "best economy" in history, that his "tariffs are the greatest." But Americans can now see General Motors, facing some $700 million in higher steel prices because of tariffs, announcing on Monday that it is closing five factories and laying off nearly 15,000 workers. They can also see market gyrations, rising interest rates, rising debt and forecasts for slower growth.

Trump may say the Russia investigation by special counsel Robert S. Mueller III is a "hoax" by a "conflicted prosecutor gone rogue." But, after a half-dozen convictions, Mueller's prosecutors Monday promised a "detailed" court filing outlining lies told them by Paul Manafort, Trump's former campaign chairman. This, as The Post reported, means "prosecutors may know more about Manafort's interactions than he realized, allowing them to catch him in alleged lies."
Danielle Kaeding reports Climate Report Warns Of Declining Agricultural Production, Biodiversity:
A new federal report says climate change is expected to have wide-ranging impacts on the Midwest, including declines in agricultural production and biodiversity. The latest volume of the Fourth National Climate Assessment, NCA4, also details the threats climate change may pose to the region's economy through increased flood risks and impacts to human health with degrading air and water quality.
Harry Littman asks What Was Paul Manafort Thinking?:
Two months ago, he struck a plea deal with Robert Mueller, the special counsel — he pleaded guilty but agreed to provide full and truthful information in exchange for a more lenient sentence. But according to a filing by Mr. Mueller's team on Monday, Mr. Manafort lied to them repeatedly, and after multiple warnings. He is now in a far worse position than if he had never elected to cooperate, or if he had followed through on his agreement.