Good morning.

Friday in Whitewater will be partly sunny with a high of thirty-seven. Sunrise is 7:05 AM and sunset 4:22 PM, for 9h 16m 30s of daytime. The moon is a waning crescent with 43.2% of its visible disk illuminated.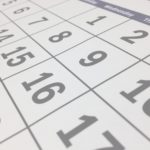 On this day in 1874, Winston Churchill is born.
Recommended for reading in full:
Anthony Cormier and Jason Leopold report The Trump Organization Planned To Give Vladimir Putin The $50 Million Penthouse In Trump Tower Moscow:
President Donald Trump's company planned to give a $50 million penthouse at Trump Tower Moscow to Russian President Vladimir Putin as the company negotiated the luxury real estate development during the 2016 campaign, according to four people, one of them the originator of the plan.
Carol D. Leonnig and Josh Dawsey report 'Individual 1': Trump emerges as a central subject of Mueller probe:
In two major developments this week, President Trump has been labeled in the parlance of criminal investigations as a major subject of interest, complete with an opaque legal code name: "Individual 1."

New evidence from two separate fronts of special counsel Robert S. Mueller III's investigation casts fresh doubts on Trump's version of key events involving Russia, signaling potential political and legal peril for the president. Investigators have now publicly cast Trump as a central figure of their probe into whether Trump's campaign conspired with the Russian government during the 2016 campaign.

Together, the documents show investigators have evidence that Trump was in close contact with his lieutenants as they made outreach to both Russia and WikiLeaks — and that they tried to conceal the extent of their activities.
Mikhaila Fogel, Quinta Jurecic, Matthew Kahn, and Benjamin Wittes explain How to Read Michael Cohen's Latest Plea and Its Revelations About the Trump Organization:
The account of Cohen's conduct in the criminal information tracks closely with a May 2018 report by BuzzFeed News Jason Leopold and Anthony Cormier on the Trump Tower Moscow project. Politico suggested Thursday, almost certainly correctly, that the person identified as "Individual 2" in court documents is Sater, the Russian-born businessman and former Trump associate whom Cormier and Leopold report was intimately involved in efforts to build Trump Tower Moscow. The only major piece of the story included in the criminal information that is missing from the May Buzzfeed article is the fact that Cohen successfully connected with Peskov's office when he sent a blind email to Peskov's general address for press inquiries.
Peter Baker reports Trump Cancels Meeting With Putin, Citing Naval Clash Between Russia and Ukraine. Yesterday: Trump, Putin have agreed to meet at G-20 summit on Saturday.
(Russia seized these vessels on the 25th – there was no justification for agreeing to a meeting in the first place.)