Good morning.


Friday in Whitewater will be mostly cloudy with a high of thirty-nine.  Sunrise is 7:18 AM and sunset 4:21 PM, for 9h 03m 11s of daytime.  The moon is a waxing crescent with 41.7% of its visible disk illuminated.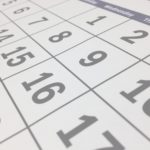 On this day in 1911, Roald Amundsen and his expedition become the first people to reach the South Pole.
Recommended for reading in full:
Norm Eisen responds to Trump's claim that Trump relied on his lawyer's advice:
Here's the flaw in Trump's reasoning. If you know something is illegal and then you do it thru a lawyer, that doesn't excuse you. Otherwise every mobster would do what Trump did here.

@realDonald Trump: I never directed Michael Cohen to break the law. He was a lawyer and he is supposed to know the law. It is called "advice of counsel," and a lawyer has great liability if a mistake is made. That is why they get paid. Despite that many campaign finance lawyers have strongly……
  Morgan Chalfant reports Intel panel expects to refer more cases of suspected lying to Mueller:
Sen. Richard Burr (R-N.C.) said Thursday that the Senate Intelligence Committee has made "quite a few referrals" to special counsel Robert Mueller of cases where witnesses questioned in the panel's Russia probe were suspected of lying, adding he expects there will be more.

"We've made quite a few referrals," Burr, who chairs the Senate panel, told The Hill on Thursday afternoon. "I won't get into the numbers, but where we have found criminality, we have made those referrals, and I'm sure that they're not the last."
  Sarah Grant and Chuck Rosenberg write The Steele Dossier: A Retrospective:
The dossier is, quite simply and by design, raw reporting, not a finished intelligence product.

….

With that in mind, we thought it would be worthwhile to look back at the dossier and to assess, to the extent possible, how the substance of Steele's reporting holds up over time. In this effort, we considered only information in the public domain from trustworthy and official government sources, including documents released by Special Counsel Robert Mueller's office in connection with the criminal cases brought against Paul Manafort, the 12 Russian intelligence officers, the Internet Research Agency trolling operation and associated entities, Michael Cohen, Michael Flynn and George Papadopoulos. We also considered the draft statement of offense released by author Jerome Corsi, a memorandum released by House Permanent Select Committee on Intelligence Ranking Member Adam Schiff related to the Carter Page FISA applications and admissions directly from certain speakers.

These materials buttress some of Steele's reporting, both specifically and thematically. The dossier holds up well over time, and none of it, to our knowledge, has been disproven.
(I've not spent much time thinking about the Steele Dossier, but Grant & Rosenberg have published a serious review worth reading and pondering.)
  Here's the Evolution of Spider-Man's Classic Costume: