Good morning.


Tuesday in Whitewater will be sunny with a high of forty-seven. Sunrise is 7:20 AM and sunset 4:22 PM, for 9h 01m 52s of daytime. The moon is a waxing gibbous with 79.9% of its visible disk illuminated.
Whitewater's Common Council meets at 6:30 PM.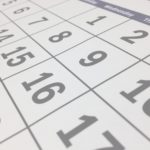 On this day in 1863, the Milwaukee Sentinel urges better pay for soldiers:
"If any men deserve to be well paid it is the men who are enduring the hardships and running the risks of a war like this." It also provided details of a senate bill to increase soldiers' pay to $16 a month and pay African-American soldiers the same as white soldiers.
Recommended for reading in full:
Sheera Frenkel, Daisuke Wakabayashi, and Kate Conger write Facebook, Twitter and YouTube Withheld Russia Data, Reports Say:
SAN FRANCISCO — When lawmakers asked YouTube, a unit of Google, to provide information about Russian manipulation efforts, it did not disclose how many people watched the videos on its site that were created by Russian trolls.

Facebook did not release the comments that its users made when they viewed Russian-generated content. And Twitter gave only scattered details about the Russian-controlled accounts that spread propaganda there.

The tech companies' foot-dragging was described in a pair of reports that the Senate Intelligence Committee published on Monday, in what were the most detailed accounts to date about how Russian agents have wielded social media against Americans in recent years.

In the reports, Google, Twitter and Facebook (which also owns Instagram) were described by researchers as having "evaded" and "misrepresented" themselves and the extent of Russian activity on their sites. The companies were also criticized for not turning over complete sets of data about Russian manipulation to the Senate.
Craig Timberg, Tony Romm, and Elizabeth Dwoskin report Russian disinformation teams targeted Robert S. Mueller III, says report prepared for Senate:
The Russian operatives unloaded on Mueller through fake accounts on Facebook, Twitter and beyond, falsely claiming that the former FBI director was corrupt and that the allegations of Russian interference in the 2016 election were crackpot conspiracies. One post on Instagram — which emerged as an especially potent weapon in the Russian social media arsenal — claimed that Mueller had worked in the past with "radical Islamic groups."

Such tactics exemplified how Russian teams ranged nimbly across social media platforms in a shrewd online influence operation aimed squarely at American voters. The effort started earlier than commonly understood and lasted longer while relying on the strengths of different sites to manipulate distinct slices of the electorate, according to a pair of comprehensive new reports prepared for the Senate Intelligence Committee and released Monday.
Margaret Sullivan observes It's high time for media to enter the No Kellyanne Zone — and stay there:
When major news organizations publish tweets and news alerts that repeat falsehoods merely because the president uttered them, it's the same kind of journalistic malpractice as offering a prime interview spot to Kellyanne Conway.