Good morning.


Wednesday in Whitewater will be partly cloudy with a high of forty-five.  Sunrise is 7:21 AM and sunset 4:23 PM, for 9h 01m 52s of daytime.  The moon is a waxing gibbous with 87.8% of its visible disk illuminated.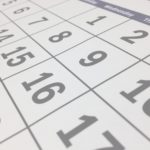 On this day in 1862, the Wisconsin 1st Light Artillery prepares for the Vicksburg Campaign:
The 1st Wisconsin Light Artillery prepared for the first Union assault on Vicksburg, Mississippi, by loading on steamboats at Memphis and heading south. The Vicksburg Campaign would begin a week later with the Union defeat at Chickasaw Bayou.
Recommended for reading in full:
Hope Kirwan reports Wisconsin Lost Record-Breaking Percent Of Dairy Farms In 2018:
Wisconsin lost 638 dairy farms in 2018, according to the latest data from the state Department of Agriculture, Trade and Consumer Protection. That's a 7.25 percent decline in the number of registered dairy herds — the biggest drop since records started in 2004.

Bob Cropp, professor emeritus of agricultural and applied economics at the University of Wisconsin-Madison, said Wisconsin's dairy farmers have had it tough.

"We've gone through four years of very disturbing low milk prices for dairy farmers and it's finally taken a hold," Cropp said. "It's not only occurring in Wisconsin. We''e getting reports from some other states like Iowa and others that are telling the same thing."

Cropp said 2018 will likely have the lowest average milk price since the market fell in 2015.
Gabriel J.X. Dance, Michael LaForgia, and Nicholas Confessore report As Facebook Raised a Privacy Wall, It Carved an Opening for Tech Giants:
For years, Facebook gave some of the world's largest technology companies more intrusive access to users' personal data than it has disclosed, effectively exempting those business partners from its usual privacy rules, according to internal records and interviews.

The special arrangements are detailed in hundreds of pages of Facebook documents obtained by The New York Times. The records, generated in 2017 by the company's internal system for tracking partnerships, provide the most complete picture yet of the social network's data-sharing practices. They also underscore how personal data has become the most prized commodity of the digital age, traded on a vast scale by some of the most powerful companies in Silicon Valley and beyond.

The exchange was intended to benefit everyone. Pushing for explosive growth, Facebook got more users, lifting its advertising revenue. Partner companies acquired features to make their products more attractive. Facebook users connected with friends across different devices and websites. But Facebook also assumed extraordinary power over the personal information of its 2.2 billion users — control it has wielded with little transparency or outside oversight.

Facebook allowed Microsoft's Bing search engine to see the names of virtually all Facebook users' friends without consent, the records show, and gave Netflix and Spotify the ability to read Facebook users' private messages.
 Medicine is Making Tumors Glow to Improve Cancer Surgery: