Good morning.

Tuesday in Whitewater will be cloudy with a high of thirty-one. Sunrise is 7:09 AM and sunset 4:21 PM, for 9h 11m 23s of daytime. The moon is a waning crescent with 7.6% of its visible disk illuminated.
Whitewater's Common Council meets at 6:30 PM.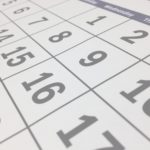 On this day in 1864, the Wisconsin 10th Light Artillery fights in the Battle of Waynesborough, Georgia.
Recommended for reading in full:
Justin Glawe reports Facebook Lets Users Post About Killing Immigrants and Minorities:
Facebook users freely post about killing immigrants, minorities, and public figures in spite of the company's terms of service that clearly prohibit threats of violence and hate speech.

The company just two weeks ago touted new technology it says detects 52 percent of hate speech before anyone reports it. (Facebook CEO Mark Zuckerberg claimed the technology caught 90 percent of pro-ISIS and al Qaeda content.) Yet that technology didn't catch more than 100 instances in the last six months of Facebook users advocating to shoot or kill others, according to a Daily Beast review.

….

"Just shoot them as they cross. Ammo is cheaper than barbed wire," wrote a police officer in Oklahoma.

"Just shoot them," wrote a Maine man wearing a Make America Great Again hat in his profile picture. "Line up a few dead ones as well," added the safety supervisor at the Maine Yankee Nuclear Power Plant.
Jennifer Rubin observes Trump's not winning anything, anywhere:
This is what comes from nationalistic know-nothingism, from deploring the very institutions and relationships that have kept us from world war and spread prosperity since the end of the WWII. It's what flows from a foreign policy that amounts to a series of discrete gestures to please his base (move the embassy to Jerusalem, get out of the JCPOA and Paris accord) but lacks an answer to the question that follows each of these moves: What next?
Julia Davis writes Putin's Media Roasts Trump: Russia 'Should Spit' on Him and the United States:
"Rossiya 1" news anchor Kirill Kleymenov pulled no punches, asserting that by canceling his G20 meeting with Vladimir Putin, "Donald Fredovych Trump" subjected the world to a roller coaster ride, everyone in the Trump administration needs tranquilizers, and Donald Trump himself could use a teleprompter—after all, he's "pushing 80." (Trump is 72.)
Mike McIntire, Megan Twohey and Mark Mazzetti report How a Lawyer, a Felon and a Russian General Chased a Moscow Trump Tower Deal:
When Donald J. Trump took a run at building a tower in Moscow in the middle of his 2016 presidential campaign, it was the high point of a decades-long effort to plant the "Trump" flag there.

The role his former lawyer Michael D. Cohen played in the endeavor entered the spotlight again on Thursday after he pleaded guilty to misleading Congress. But the effort was led in large part by Felix Sater, a convicted felon and longtime business associate with deep ties to Russia.