Good morning.

Wednesday in Whitewater will be partly sunny with a high of thirty-three.  Sunrise is 7:10 AM and sunset 4:20 PM, for 9h 10m 15s of daytime.  The moon is a waning crescent with 2.9% of its visible disk illuminated.
Whitewater's Parks and Rec Board meets at 5:30 PM.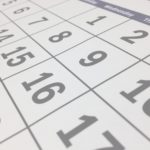 On this day in 1879, the Humane Society of Wisconsin is organized.
Recommended for reading in full:
  Quinta Jurecic and Benjamin Wittes describe A Flynntriguing Sentencing Memorandum:
First, the document is chiefly interesting for what it doesn't say. It doesn't say that Flynn has breached his plea agreement and lied to investigators, as Mueller has said about Manafort. It doesn't say that he failed to provide substantial assistance to the investigation, as Mueller said in the George Papadopoulos sentencing memorandum. It says, rather, that Flynn began cooperating early, that his early cooperation was important in encouraging other witnesses to be candid, and that he has provided substantial assistance to the probe in a number of areas.

Second, Flynn's cooperation with federal authorities has been diverse and extensive. The document says he has met 19 times with the Special Counsel's Office and other components. His cooperation appears to involve not merely the Russia probe but also other matters as well. Putting this point together with the absence of complaints about Flynn's behavior, the affirmative statement that he has given substantial assistance, and the recommendation that he get as little as no jail time, the only conclusion is that Mueller has gotten everything he needs from Flynn.

….

Third, because the addendum to the sentencing memo is mostly redacted, one is left reading tea leaves in the document's redactions. Some of these are reasonably legible. It seems that Flynn is cooperating in at least three ongoing investigations: a criminal investigation about which all details are redacted; Mueller's investigation into "any links or coordination between the Russian government and individuals associated with the campaign of President Donald J. Trump"; and at least one additional investigation about which all information is redacted.

As BuzzFeed News's Chris Geidner noted, it appears likely from the length of the redaction bar that the first criminal investigation is not a matter being conducted by the special counsel's office—though, of course, it's impossible to know for certain. Notably, however, the addendum does state that Flynn has "participated in 19 interviews with the SCO [Special Counsel's Office] or attorneys from other Department of Justice ["DOJ"] offices," which would be consistent with significant cooperation in a matter not under Mueller's jurisdiction (emphasis added).
See Sentencing Memorandum and Addendum.
The Fall And Rise Of A Fearless Fox: