Good morning.

Thursday in Whitewater will be mostly sunny with a high of twenty-seven.  Sunrise is 7:11 AM and sunset 4:20 PM, for 9h 09m 12s of daytime.  The moon is new with 0.5% of its visible disk illuminated.
Whitewater's Landmarks Commission meets at 6:00 PM.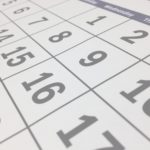 On this day in 1884, a 100-ounce (2.83 kg) aluminum apex/lightning-rod tops, and so completes,  the Washington Monument's construction.
On this day in 1821, Wisconsin's first post office opens.
Recommended for reading in full:
  Mireya Solís writes Enjoy the Trump-Xi trade war truce while it lasts ("But brace for 2019"):
Moving back from the brink of a tariff spiral that would kill the chances of any bilateral talks is certainly good news. But what Trump and Xi have done is merely punt the ball on heated (and perhaps intractable) trade and investment negotiations to 2019. The structural negotiations highlighted above are supposed to move at a fast clip, with only a 90-day window to show substantial results or end the tariff ceasefire.
  Mark Follman observes The Mueller Investigation Grows More Ominous for Trump and His Inner Circle:
"The time that he can get away with lying to the American people all the time and evading accountability is coming to an end."

That was one of several pointed remarks on Sunday from Democratic Rep. Jerry Nadler, the incoming chairman of the House Judiciary Committee, as he spoke about Donald Trump and the latest revelations from special counsel Robert Mueller's investigation. In a plea deal made public on Thursday, the president's former personal attorney Michael Cohen admitted to lying to Congress about the extent and duration of his boss' efforts to build a Trump Tower in Moscow during the 2016 presidential campaign. "The fact that [Trump] was lying to the American people about doing business in Russia and that the Kremlin knew he was lying gave the Kremlin a hold over him," Nadler said on NBC's Meet the Press. "One question we have now is, does the Kremlin still have a hold over him because of other lies that they know about?"
  William Saletan writes Trump Is More Loyal to Dictators Than to the U.S.:
Trump's perpetual dishonesty about U.S. intelligence is a threat to national security and American democracy. It's also a manifestation of his fundamental disloyalty to the United States. Seven months ago, when Haspel was nominated to succeed Pompeo as CIA director, Virginia Sen. Mark Warner cautioned her about serving "a president who does not always seem interested in hearing, much less speaking, the truth." Other Trump officials, Warner noted, had been "attacked for telling a truth in public that contradicts the White House narrative." That's the paradox of working in Trump's CIA. The despot you have to manage is your own boss.
Why Do Fish Float Upside Down When They Die?: