Good morning.

Sunday in Whitewater will see light morning snow, on an increasingly sunny day with a high of twenty-four. Sunrise is 6:55 AM and sunset 5:22 PM, for 10h 26m 07s of daytime. The moon is a waning crescent with 16.3% of its visible disk illuminated. Today is the four hundred fifty-eighth day.Days since Trump's election, with 11.9.16 as the first day.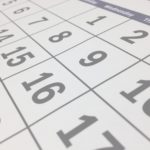 On this day in 1842, it's a Shooting in the Legislature: "On this date the Territorial Legislature of Wisconsin met in Madison, only to be interrupted by the shooting of one member by another. The legislature was debating the appointment of Enos S. Baker for sheriff of Grant County when Charles Arndt made a sarcastic remark about Baker's colleague, James Vineyard. After an uproar, adjournment was declared and when Arndt approached Vineyard's desk, a fight broke out during which Vineyard drew his revolver and shot Arndt. [Source: Badger Saints and Sinners by Fred L. Holmes]"
Recommended for reading in full —
➤ Patrick Kingsley reports As West Fears the Rise of Autocrats, Hungary Shows What's Possible:
BUDAPEST — The senior leaders of Fidesz gathered on the banks of the Danube, in a building known as the Hungarian White House, stunned by the scale of their good fortune. Their right-wing party had won unexpectedly sweeping political power in national elections. The question was how to use it.

Several men urged caution. But Viktor Orban, the prime minister-elect, disagreed. The voting result, Mr. Orban continued, had given him the right to carry out a radical overhaul of the country's Constitution.

Mr. Orban won the argument.

The private meetings, recounted by two people who were in the room and by a third who was briefed on the discussions at the time, occurred in early May 2010. Nearly eight years later, Mr. Orban has remade Hungary's political system into what one critic calls "a new thing under the sun." Once praised by watchdog groups as a leading democracy of post-Soviet Eastern Europe, Hungary is now considered a democracy in sharp, worrisome decline.

Through legislative fiat and force of will, Mr. Orban has transformed the country into a political greenhouse for an odd kind of soft autocracy, combining crony capitalism and far-right rhetoric with a single-party political culture. He has done this even as Hungary remains a member of the European Union and receives billions of dollars in funding from the bloc. European Union officials did little as Mr. Orban transformed Hungary into what he calls an "illiberal democracy."
➤ Jonathan Alter and Nick Akerman contend Trump-Russia Isn't About the Cover-Up. It's About the Crime ("In Watergate, it was the cover-up, not the crime. But in Russiagate, that stands to be turned on its head. We already know a lot—and we can be sure Mueller knows more"):
In the Russia scandal, special counsel Robert Mueller has credible proof of obstruction of justice—i.e., the cover-up. But in a highly politicized climate, where "memos" and insults are weapons of distraction, that won't likely be enough. Even if Democrats take control of Congress in November, most Republicans—like most juries in run-of-the-mill criminal cases—will demand significant evidence of an underlying crime as a motive for the obstruction before turning on President Trump, much less voting in the Senate to remove him from office.

While Mueller and his team don't leak, signs that such evidence exists are clear from news reports, which contain only a tiny portion of what the special counsel's office possesses. The fragmentary and often disconnected nature of those reports obscures the reasonable supposition that Mueller is well on his way to detailing conspiracy, wire fraud, illegal foreign campaign contributions, or all three. During Watergate, the special prosecutor had most of the evidence that doomed Nixon at least nine months before his August 9, 1974 resignation. Mueller, too, likely has the goods already, even without "smoking gun" tapes.

One tip-off was in Michael Flynn's December 1 "allocution"—his signed submission to the court as part of his guilty plea to making false statements to the FBI on January 24, 2017. It received almost no media attention but suggested the nature of the criminal conspiracy that would likely be at the heart of Mueller's prosecution.
➤ Edwin Rios observes Turns Out the Olympic Ban on Russia Was Pretty Much a Joke ("There are 169 "Olympic athletes from Russia" taking part in the South Korea games"):
Just two months ago, the International Olympic Committee barred Russia from competing in this year's Winter Olympics. The move came a year after the IOC punished Russia for "systemic manipulation of the anti-doping rules and system" dating back to the 2012 London Olympics. And yet, on Thursday, the games' first day of competition, the US curling team defeated a pair of Russian athletes in a mixed doubles match.

Since the ban, 169 Russian athletes have been cleared by the IOC to compete in all 15 of this year's events under the Olympic flag—more than Team Germany (157) and host South Korea (145). Instead of Russian white, blue, and red, these athletes will wear "neutral" red and gray uniforms bearing the words "Olympic athletes from Russia." During the Opening Ceremony, the representatives marched behind the Olympic flag, and whenever they win gold, they'll be serenaded by the Olympic Hymn.

Only the United States and Canada will field larger squads than Russia.
➤ Marc Fisher contends In fun-house mirrors of Trump White House, disarray can look like victory:
For a president who often sees himself as standing tall against powerful forces that only want him to fail, things were looking up. The tax cuts were selling well, he had gotten credit for a pretty good State of the Union address, employment numbers were good, and his approval rating was improving.

Any other president would have seen this as a week to claim some credit (Congress passed a spending bill, with bipartisan support), do some presidential reassuring (the markets sure could have used some calming words), maybe take the high road and wave the flag (the Olympics are a fine opportunity for that).

But, in case anyone hadn't noticed, this is not your standard presidency, and that made a whack-a-mole day such as Friday nearly inevitable. President Trump's week ended with the sudden departure of a speechwriter who had been accused of brutally attacking his wife, the president's defense of another staffer who allegedly assaulted two ex-wives, the chief of staff's inartful attempts to recast his own handling of that episode, and the revelation that the president doesn't read his full intelligence briefings.

…

Not Trump. He simply does what he's always done — whatever it takes to claim center stage.

As he said in his book "Trump: Think Like a Billionaire," visionary business leaders succeed "because they are narcissists who devote their talent with unrelenting focus to achieving their dreams, even if it's sometimes at the expense of those around them."
➤ John Daly explains What it Feels Like to Slide Downhill at 90 M.P.H.: