Good morning.

Tuesday in Whitewater will be sunny with a high of thirty-two. Sunrise is 6:53 AM and sunset 5:24 PM, for 10h 31m 29s of daytime. The moon is a waning crescent with 4.7% of its visible disk illuminated. Today is the four hundred sixtieth day.Days since Trump's election, with 11.9.16 as the first day.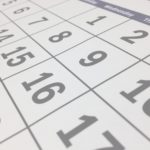 On this day in 1935, Wisconsin intervenes in the gasoline market: "in an effort to stop gasoline price wars, the state of Wisconsin established a minimum price of 16 cents per gallon for gasoline."
Recommended for reading in full —
➤ Katelyn Polantz and Marshall Cohen report Senator seeking admin records on Trump's sale of Palm Beach mansion to Russian:
A senator is asking the Treasury Department to turn over records of a lucrative real estate sale Donald Trump made to a Russian billionaire as the Senate Finance Committee looks into Trump's ties to Russians.

Sen. Ron Wyden, the committee's ranking member, on Friday requested the financial records of the sale of Trump's former estate in Palm Beach to Dmitry Rybolovlev.

Wyden's letter outlined how Donald Trump bought a 6.3-acre property in Florida for $41.35 million in 2004 and then sold that property to a company owned by the businessman four years later. The sale price to Rybolovlev more than doubled Trump's initial investment, to $95 million. The property's appraisal in 2008 fell short of that sale price by $30 million, Wyden said.

"In the context of the President's then-precarious financial position, I believe that the Palm Beach property sale warrants further scrutiny," the Oregon Democrat wrote. "It is imperative that Congress follow the money and conduct a thorough investigation into any potential money laundering or other illicit financial dealings between the President, his associates, and Russia."
➤ Chris Massie reports Wisconsin GOP Senate candidate's parents max out donations to primary campaign of Democrat he hopes to unseat:
Just months after Republican Kevin Nicholson announced his bid to unseat incumbent Democratic Sen. Tammy Baldwin in 2018, his own parents donated the legal maximum to her primary campaign.

Nicholson announced last July that he would seek the Republican nomination for US Senate in Wisconsin. A Federal Election Commission filing by Baldwin's campaign dated February 5 and available online shows that each of Nicholson's parents, Donna and Michael, donated $2,700 to Baldwin in December 2017. FEC rules stipulate that those donations are the maximumNicholson's parents can donate to Baldwin during the primary election. They can donate up to that amount again during the general election.

Their donations are not necessarily out of character: Nicholson has said on the campaign trail that he comes from a Democratic family and, as the Milwaukee Journal-Sentinel reported in November, his mother has donated thousands of dollars over the years to Democratic organizations and candidates, including hundreds to Baldwin.

However, the contributions are the first his parents have given to Baldwin since Nicholson announced his candidacy to try to oust the senator.
➤ Harry Litman contends Trump's obstruction of justice is far more extensive than Nixon's:
We won't know for some time what Mueller's probe will uncover, but we already know that the Trump campaign had extensive contacts with Russians — The Post has reported more than 30 — and that Trump flatly lied in claiming there were none. More damning, the president himself insisted on drafting a false account of the famous June 9, 2016, meeting between a Kremlin-connected Russian lawyer and senior campaign members, including Donald Trump Jr.

But even if none of that were true, there are plenty of reasons a defendant plausibly could act with corrupt intent to scuttle an investigation that had yet to bear fruit. The defendant could fear political embarrassment; or liability for an associate or family member; or uncovering of other crimes, such as financial or tax violations; or exposure of civil liability.

Or he might be Donald Trump. Because turning the argument around, the evidence appears overwhelming that Trump has been rabid to shut down the investigation and savage anyone involved with it. Trump also tried to hide his motives behind a series of particularly ham-handed lies, including the claim that Mueller should be fired because of a distant dispute about golf fees at the Trump National Golf Club in Virginia. In other words, his corrupt intent fairly jumps out of the evidence, regardless of whether he separately colluded with Russia.

The argument becomes even weaker if the president's defenders argue that Trump was unaware of any of the campaign's extensive involvement with Russia. That's exactly what happened with President Richard Nixon, who claimed at the time that he was ignorant of the Watergate break-in, and yet we know he acted with corrupt intent to squelch the resulting investigation, ordering others to try to persuade the FBI to halt its investigation into the break-in.

…

Congressional Republicans are all in on defense of party over country. They are determined for temporary political gain to prop up a leader who is a rogue, a constitutional menace, and yes, a criminal no less than Nixon. They have lost all sense of constitutional duty. If they do not find a way to regain it, history will judge them harshly.
➤ Michael D. Shear and Matthew Rosenberg report Accusations Against Aide Renew Attention on White House Security Clearances:
WASHINGTON — One week after the 2016 election, President-elect Donald J. Trump tweeted that he was "not trying to get 'top level security clearance' for my children," calling such claims "a typically false news story." But he said nothing at the time about his son-in-law, Jared Kushner.

Nearly 15 months later, Mr. Kushner, now a senior White House adviser with a broad foreign policy portfolio that requires access to some of the intelligence community's most closely guarded secrets, still has not succeeded in securing a permanent security clearance. The delay has left him operating on an interim status that allows him access to classified material while the F.B.I. continues working on his full background investigation.

Mr. Kushner's status was similar to the status of others in the White House, including Rob Porter, the staff secretary who resigned last week after his two former wives alleged that he physically and emotionally abused them during their marriages.

People familiar with the security clearance process in Mr. Trump's White House said it was widely acknowledged among senior aides that raising questions about unresolved vetting issues in a staff member's background would implicitly reflect on Mr. Kushner's status, as well — a situation made more awkward because Mr. Kushner is married to the president's daughter Ivanka.
➤ The Kentucky All-State Choir performs a stunning rendition of the Star Spangled Banner on the floors of a large, open hotel: