Good morning.

Monday in Whitewater will be rainy with a high of forty-five. Sunrise is 6:44 AM and sunset 5:32 PM, for 10h 47m 56s of daytime. The moon is a waxing crescent, with 13.8% of its visible disk illuminated. Today is the four hundred sixty-sixth day.Days since Trump's election, with 11.9.16 as the first day.
Whitewater's Library Board meets at 6:30 PM.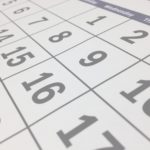 On this day in 1968, Mister Rogers' Neighborhood makes its début on American television. On this day in 1868, photographer Edward S. Curtis is born near Whitewater:
As a young boy, he taught himself photography. His family eventually moved to the Puget Sound area of Washington state. He settled in Seattle and opened a photography studio in 1897. A chance meeting on Mount Rainier resulted in Curtis being appointed official photographer on railroad magnate E.H. Harriman's expedition to Alaska. Curtis also accompanied George Bird Grinnell, editor of Field and Stream magazine, to Montana in 1900 to observe the Blackfoot Sun Dance.

After this, Curtis strove to comprehensively document American Indians through photography, a project that continued for over 30 years. Working primarily with 6 x 8-inch reflex camera, he created over 40,000 sepia-toned images. His work attracted national attention, most notably from Theodore Roosevelt and J. Pierpont Morgan, whose family contributed generously to his project. His monumental work, The North American Indian, was eventually printed in 20 volumes with associated portfolios. Curtis' work included portraits, scenes of daily life, ceremonies, architecture and artifacts, and landscapes.
Recommended for reading in full —
➤ Anna Nemtsova reports After Mueller's Indictments, an Interview With a Mole Who Was Inside Russia's Pro-Trump Troll Factory:
The Factory, at that time [three years ago], was operating from a building in the suburbs of Saint Petersburg at 55 Savushkina Ave., but earlier this month it moved into a seven-story business center with multiple exits. So now it is harder for the observers to count and identify the Factory's employees.

"The bot farm is working today. Thousands of people are involved in the propaganda machine attacking U.S. and European Union democracy. I believe there is more than just one building," Savchuk told The Daily Beast. "There must be trolls in the United States, too, but in Russia we have cheap labor, people happy to work as slaves for a miserable fee."

In 2015, there was a security camera over Savchuk's desk, she said, watching as she wrote "casual posts about Ukraine and other international affairs." The special project she was assigned to work on was the LiveJournal blog of a fortune teller that is still up on the web.

Savchuk said that every employee at the Factory reported to "a tall, bald guy named Oleg Vasilyev," she was surprised not to find Vasilyev on the Mueller's list. The former mole said she had known a few of the Troll Factory Thirteen, including Gleb Vasilchenko, Mikhail Bystrov, and Mikhail Burchik. And when she checked Facebook friends of people from the indictment list she found Sergei Karlov and Robert Bovda, who also were "men I saw at the Factory."
➤ Evan Osnos reports Reading the Mueller Indictment: A Russian-American Fraud:
John Sipher, an expert on Russia's intelligence services, who retired in 2014 after twenty-eight years in the C.I.A., told me that the details in the indictment lay bare how audacious the Russian effort to get Trump elected President was in its brazen, repeated contact with American citizens. "You see a willingness to take risk that you hadn't had before, because Putin was so hateful toward Hillary Clinton. They had a unity of effort, because they had one enemy: the United States. We're focussed on China, North Korea, Iran, Afghanistan. I don't think it was brilliantly thought out, but they put an army out there to do what they can."

Ordinarily, U.S. prosecutors are wary of releasing highly specific accounts involving foreign-intelligence targets, in order to protect the "sources and methods" that allow the government to pierce electronic communications and hidden dealings. But, Sipher said, this thirty-seven-page indictment suggests that Mueller's team made a strategic decision to include a level of detail that will help it elicit relevant documents from businesses and banks. The indictments open the way for "discovery that otherwise may not be allowed or would be hard to do without a charging document," he said.

In its particulars, the indictment, which charged thirteen Russian nationals and three organizations with multiple conspiracies and frauds, fills in the details of an "active measures" campaign that had been described in general terms by analysts and journalists over the past year. It offers a playbook for manipulating American democracy using a mix of classic espionage, private-sector social-media tools, and partisan ideology. The operation, centered on the now infamous troll farm known as the Internet Research Agency, extended to scores of undercover staff and associates in multiple countries, including the United States, and deployed a range of political gambits.
➤ Anton Troianovski, Rosalind S. Helderman, Ellen Nakashima, and Craig Timberg report The 21st-century Russian sleeper agent is a troll with an American accent:
The tentacles of the "Translator Project" reached deeply into American political life as at least 80 employees of the Internet Research Agency worked with unwitting Trump supporters to organize rallies, stoke concerns about Clinton's honesty and health and suppress the turnout of key voting blocs, including African Americans, according to the indictment by special counsel Robert S. Mueller III.

The campaign unfolded in a way that largely evaded public notice at the time, as Russians used American social media platforms, American payment systems and stolen American identities, birth dates and Social Security numbers to infiltrate American debate at its most unpredictable and intense.

The Russians involved in the campaign executed it with almost perfect pitch — learning to mimic the way Americans talk online about politics so well that real Americans with whom they interacted found them in no way suspicious.

Such deception did not happen by accident. Russian trolls worked hard to sound like Americans and camouflage their political messages in other content.
➤ Max Boot writes Trump is ignoring the worst attack on America since 9/11:
Imagine if, after 9/11, the president had said that the World Trade Center and Pentagon could have been attacked by "China" or "lots of other people." Imagine if he had dismissed claims of al-Qaeda's responsibility as a "hoax" and said that he "really" believed Osama bin Laden's denials. Imagine if he saw the attack primarily as a political embarrassment to be minimized rather than as a national security threat to be combated. Imagine if he threatened to fire the investigators trying to find out what happened.

Imagine, moreover, if the president refused to appoint a commission to study how to safeguard America. Imagine if, as a result, we did not harden cockpit doors. If we did not create a Transportation Security Administration and a Department of Homeland Security. If we did not lower barriers between law enforcement and intelligence. If we did not pass a USA Patriot Act to enhance surveillance. And if we did not take myriad other steps to prevent another 9/11.

That's roughly where we stand after the second-worst foreign attack on America in the past two decades. The Russian subversion of the 2016 election did not, to be sure, kill nearly 3,000 people. But its longer-term impact may be even more corrosive by undermining faith in our democracy.

The evidence of Russian meddling became "incontrovertible," in the word of national security adviser H.R. McMaster, after special counsel Robert S. Mueller III indicted 13 Russians and three Russian organizations on Friday for taking part in this operation. "Defendants' operations included supporting the presidential campaign of then-candidate Donald J. Trump ('Trump Campaign') and disparaging Hillary Clinton," the indictment charges.
➤ Seeker contends You Could Live On One Of These Moons With an Oxygen Mask and Heavy Jacket: