Good morning.

Tuesday in Whitewater will be rainy with a high of forty-three. Sunrise is 6:43 AM and sunset 5:33 PM, for 10h 50m 44s of daytime. The moon is a waxing crescent, with 22% of its visible disk illuminated. Today is the four hundred sixty-seventh day.Days since Trump's election, with 11.9.16 as the first day.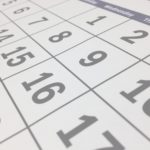 On this day in 1962, John Glenn becomes the first American to orbit the Earth.
On this day in 1950, "in a six-hour speech delivered before the U.S. Senate, Wisconsin Senator Joseph McCarthy claimed he had the names of 81 U.S. government officials actively engaged in Communist activities, including 'one of our foreign ministers.' "
Recommended for reading in full —
➤ Ashley Parker and Philip Rucker report For the weary White House, Florida shooting offered a 'reprieve' from scandals:
"For everyone, it was a distraction or a reprieve," said the White House official, who spoke on the condition of anonymity to reflect internal conversations. "A lot of people here felt like it was a reprieve from seven or eight days of just getting pummeled."

The official likened the brief political calm to the aftermath of the October shooting in Las Vegas that left 58 dead and hundreds more injured. That tragedy united White House aides and the country in their shared mourning for the victims and their families.

"But as we all know, sadly, when the coverage dies down a little bit, we'll be back through the chaos," the official said.
(There is the perversity of Trump and his ilk: for them, the Parkland shootings are an opportunity to be seized as a distraction from Administration misdeeds. Not merely and wholly a tragedy, but for them an opportunity.)
➤ Jennifer Rubin observes Trump, panicking, reveals the depths of his awfulness:
Aside from the blizzard of lies, one is struck by how frantic Trump sounds. The number and looniness of the tweets arguably exceed anything he has previously done. His conduct reaffirms the basic outline of an obstruction charge: Desperate to disable a Russia probe that would be personally embarrassing to him, he has tried in many ways to interfere with and end the investigation. In doing so, he, at the very least, has abused his office. In turning on his inquisitors rather than to the job of protecting America from Russian influence, he confirms his peculiar fidelity to Vladimir Putin and reminds us he continues to violate his oath of office. There is no doubt he has, based on what we already known, committed actions constituting an abuse of his office. What, if anything special counsel Robert S. Mueller III intends to do about it remains to be seen. Trump's meltdown over two days is likely to re-raise questions about his mental stability and temperamental fitness to govern.
➤ Anne Applebaum explains Why Facebook is afraid of Robert Mueller:
In a short string of tweets, in other words, Facebook's vice president for advertising [Rob Goldman] twisted and obfuscated the issues almost beyond recognition. For one, the indictment states clearly that the Russians were not merely buying ads: It alleges that they used fake American identities, fraudulently obtained PayPal accounts and fraudulent Social Security numbers to set up Facebook pages for groups such as "Blacktivist," "Secured Borders" and "Army of Jesus." They did indeed use those pages to spread fear and hatred, reaching tens and possibly hundreds of millions of people.

They [the Russians] began this project in 2014, well before the election. And when the election began, they were under clear instructions, according to the indictment, to "use any opportunity to criticize Hillary [Clinton] and the rest (except [Bernie] Sanders and Trump—we support them)." By the time the election began in earnest, the attempt to "divide America" was an attempt to elect Trump. They pushed anti-Clinton messages on websites aimed at the far-right fringe and tried to suppress voter turnout on websites aimed at minorities. I'm not sure where Goldman's idea that "swaying the election was not the main goal" comes from, but it is diametrically opposed to the content of Mueller's indictment. No wonder Trump tweeted this on Saturday: "The Fake News Media never fails. Hard to ignore the fact from the Vice President of Facebook Ads, Rob Goldman!"

But Goldman is right to be afraid. The social media companies, including Facebook as well as Twitter, YouTube and Reddit, really do bear a part of the responsibility for the growing polarization and bitter partisanship in American life that the Russians, and not only the Russians, sought to exploit. They have not become conduits for Russian propaganda, and not only Russian propaganda, by accident. The Facebook algorithm, by its very nature, is pushing Americans, and everybody else, into ever more partisan echo chambers — and people who read highly partisan material are much more likely to believe false stories.
➤ Shimon Prokupecz, Kara Scannell, and Gloria Borger report Exclusive: Mueller's interest in Kushner grows to include foreign financing efforts:
During the presidential transition, Kushner was a lead contact for foreign governments, speaking to "over fifty contacts with people from over fifteen countries," according to a statement he gave to congressional investigators. Before joining the administration, Kushner was also working to divest his interests in Kushner Companies, the family company founded by his father. In early 2017, Kushner also divested from the 666 Fifth Avenue property that his family's company purchased in 2007 for $1.8 billion. The interests were sold to a family trust that Kushner does not benefit from, a spokesperson said at the time.

One line of questioning from Mueller's team involves discussions Kushner had with Chinese investors during the transition, according to the sources familiar with the inquiry.

A week after Trump's election, Kushner met with the chairman and other executives of Anbang Insurance, the Chinese conglomerate that also owns the Waldorf Astoria hotel in New York, according to The New York Times.

At the time, Kushner and Anbang's chairman, Wu Xiaohui, were close to finishing a deal for the Chinese insurer to invest in the flagship Kushner Companies property, 666 Fifth Avenue. Talks between the two companies collapsed in March, according to the Times.
➤ Here's video of a cougar that makes its way right up to Brookfield home: