Good morning.

Thursday in Whitewater will be sunny with a high of forty-four. Sunrise is 7:05 AM and sunset 7:01 PM, for 11h 56m 57s of daytime. The moon is a waning crescent with 3.8% of its visible disk illuminated. Today is the four hundred ninetieth day.Days since Trump's election, with 11.9.16 as the first day.
Whitewater's Finance Committee meets at 7 AM, her Police & Fire Commission at 5:15 PM, and the Whitewater Fire Department will hold a business meeting in closed session at 6:30 PM.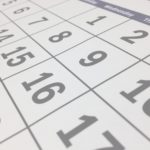 On this day in 44 B.C., Julius Caesar is assassinated. On this day in 1862, the 17th and 18th Wisconsin Infantry Regiments muster in: "The 17th and 18th Wisconsin Infantry regiments mustered in at Madison and Milwaukee, respectively. Both regiments would move from the lower Mississippi Valley into Tennessee and Georgia, participate in Sherman's March to the Sea, and converge on Virginia at the end of the war. Before they mustered out, the 17th would lose 269 men and the 18th, 225."
Recommended for reading in full —
➤ Juliet Eilperin and Brady Dennis report Trump Cabinet members accused of living large at taxpayer expense:
At least a half-dozen current or former Trump Cabinet officials have been mired in federal investigations over everything from high-end travel and spending on items such as a soundproof phone booth to the role of family members weighing in on official business. On Wednesday alone, newly disclosed documents revealed fresh details about spending scandals at both the Environmental Protection Agency and the Department of Housing and Urban Development.

…

The controversies surrounding members of Trump's Cabinet have caused upheaval within the administration, prompting White House officials to scramble in an effort to avert any further political fallout and to summon agency leaders for face-to-face ethics meetings.

Revelations about repeated use of chartered airplanes forced the resignation of Health and Human Services Secretary Tom Price in September. More recently, Veterans Affairs Secretary David Shulkin has continued to wrestle with the fallout of news that taxpayers covered the expenses for his wife during a 10-day trip to Europe last year — and more recently that his chief of staff doctored an email and made false statements to justify the payments.
(Birds of a feather…)
➤ Josh Dawsey, Damian Paletta, and Erica Werner report In fundraising speech, Trump says he made up facts in meeting with Justin Trudeau:
President Trump boasted in a fundraising speech Wednesday that he made up facts in a meeting with the leader of a top U.S ally, saying he insisted to Canadian Prime Minister Justin Trudeau that the United States runs a trade deficit with its neighbor to the north without knowing whether or not that was the case.

"Trudeau came to see me. He's a good guy, Justin. He said, 'No, no, we have no trade deficit with you, we have none. Donald, please,'" Trump said, mimicking Trudeau, according to audio obtained by The Washington Post. "Nice guy, good-looking guy, comes in – 'Donald we have no trade deficit.' He's very proud because everybody else, you know, we're getting killed. …

"So he's proud. I said, 'Wrong Justin, you do.' I didn't even know. … I had no idea. I just said 'You're wrong.' You know why? Because we're so stupid. … And I thought they were smart. I said, 'You're wrong Justin.' He said, 'Nope we have no trade deficit.' I said, 'Well in that case I feel differently,' I said 'but I don't believe it.' I sent one of our guys out, his guy, my guy, they went out, I said 'check because I can't believe it.'
(Trump isn't merely a bluffer, he's a bluffer so vain he tells people that's what he is.)
➤ Peter Baker reports Trump, Pressured to Criticize Russia for Poisoning, Leaves Comment to Aides:
"Where Prime Minister May has taken bold and decisive initial action to combat Russian aggression, our own president has waffled and demurred," said Senator Chuck Schumer of New York, the Democratic minority leader. "Prime Minister May's decision to expel the Russian diplomats is the level of response that many Americans have been craving from our own administration."

Other critics noted that, under the NATO charter, an attack on one member is considered an attack on all.

"Judgment day for Donald Trump," R. Nicholas Burns, a former ambassador to NATO and an under secretary of state under President George W. Bush, wrote on Twitter. Referring to President Vladimir V. Putin of Russia, he added: "Will he support Britain unequivocally on the nerve agent attack? Back #NATO sanctions? Finally criticize Putin? Act like a leader of the West?"
(Whether figuratively or almost literally, Putin owns Trump. It's leaves irradicable stain to live one's life as the Russian dictator's dancing monkey.)
➤ Eliot A. Cohen describes a Team of Sycophants ("Tillerson's dismissal leaves the White House more than ever the conniving and dishonest court of an erratic, ill-informed, and willful monarch"):
The replacement of Tillerson by CIA Director Mike Pompeo has obvious consequences: a more hawkish disposition on Iran and probably North Korea; a possible diminution of the influence of the lone pillar of integrity in the administration, Defense Secretary Jim Mattis. But it also means something much more important, which is that if you hope to influence Trump or gain access to his inner circle, you have to go full Mnuchin. The Secretary of the Treasury is shameless in his flattery of the president. One suspects that his sycophancy is matched by his cynicism. Pompeo may be more subtle, but the bonding between the president and his secretary-designate seems much more a result of his careful cultivation of Trump during his regular intelligence briefings than any record of managerial or diplomatic accomplishment. The president may like his subordinates to fight with each other—but they had better show unflagging harmony with his instincts, including his worst instincts. That is the price of admission, and these ambitious officials know and accept it.

The upshot of such an environment in the White House is that—again, with the honorable and quite possibly heroic exception of Mattis—it will become more than ever the conniving and dishonest court of an unpredictable, ill-informed, and willful monarch. The president will hear no forceful disagreements; he will not be contradicted; he will believe that his instincts and whims are invariably correct. Those around him may not be quite as honest in admitting their lack of integrity as Peter Navarro, the economic adviser who recently described his job as finding the data to support Trump's instincts. To stay in favor, however, they will have to do as he does—and hope that the president will forget his really stupid or dangerous decisions while they undo the damage. The dangers of an executive branch run this way, with public groveling and private deceit the order of the day, are evident.
➤ Jesse Garza reports Ridiculously adorable baby red fox dubbed Clover admitted to Wisconsin Humane Society:
A baby red fox, otherwise called a "kit," is the newest addition to the Wisconsin Humane Society.

The ridiculously adorable creature — a male — was found in the middle of a busy road and faces an uphill battle to fight sarcoptic mange and an upper respiratory infection, according to a post on the Humane Society's Facebook page.

"The cuteness factor is off the charts," Humane Society spokeswoman Angela Speed said.

Staff are calling the fox Clover, as a St. Patrick's Day nod to the lucky four-leaf variety.

The organization suspects his maladies may have led to his abandonment, and the pint-sized pup is currently on quarantine as staff watch for signs of canine distemper virus, officials said.