Good morning.

Saturday in Whitewater will be sunny with a high of forty-seven. Sunrise is 6:25 AM and sunset 5:47 PM, for 11h 22m 05s of daytime. The moon is a waning gibbous with  96.8% of its visible disk illuminated. Today is the four hundred seventy-eighth day.Days since Trump's election, with 11.9.16 as the first day.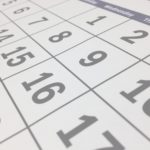 On this day in 1879, Congress creates the U.S. Geological Survey. On this day in 1862, the Siege of New Madrid, Missouri begins: "Union General John Pope began the siege of New Madrid, Missouri. The 8th and 15th Wisconsin Infantry regiments and the 5th, 6th and 7th Wisconsin Light Artillery batteries took part in this effort to open the Mississippi River to Union shipping."
Recommended for reading in full —
➤ John Harwood considers Trump's embrace of Russia: The evidence on public display already paints a jarring picture:
But whatever the special counsel concludes legally about "collusion," evidence on public display already paints a jarring picture. It shows an American president who has embraced Russian money and illicit favors, while maintaining rhetoric and policies benefiting Russia and undercutting national security officials of his own country.

Long before running for president, Trump relied on Russian money.

His partners in the Trump Soho project in New York, announced in 2006, included a former official of the Soviet Union and a Russian who confessed to felony fraud involving organized crime. Son Donald Trump Jr. said two years later that money was "pouring in from Russia" for "high-end product."

The same year, a Russian oligarch paid Trump $95 million for a Florida mansion Trump bought in 2004 for less than half that price. Showcasing a family golf course in 2013, Eric Trump told a journalist that Russian financiers provided what American banks would not. (The younger Trump later denied saying so.)

Donald Trump openly courted Russian President Vladimir Putin while staging a beauty pageant in Moscow. With help from the same organized-crime-linked felon who collaborated on Trump Soho, Trump sought to develop real estate in the Russian capital while seeking the 2016 Republican presidential nomination.
(Emphasis in original.)
➤ Jim Tankersley reports Trump's Steel Tariffs Raise Fears of a Damaging Trade War:
Even the prospect of a trade war could hurt the economic expansion underway. That's because any uncertainty can prompt companies to curtail investment or hold off on hiring.

If other countries follow up on their threats to retaliate, the pain could be significant. Beyond tariffs, their tools include taking strategic strikes at certain industries or taking their grievances to the World Trade Organization.

Any actions threaten the global supply chains on which the American economy is heavily dependent. The number of workers who will lose out if countries are cut off from America far exceeds the number who stand to gain from the pending tariffs.

"Industries that buy steel and aluminum, not to mention agricultural exporters, employ many times more people than the industries that the president wants to protect," said Peter A. Petri, an economist and trade expert at Brandeis University's International Business School. "Whether we go through with his approach is anyone's guess, but business investment depends on predictable policy, and relentless chaos takes its toll even if cooler heads prevail on the policies that the president is tweeting about."
➤ Marwa Eltagouri reports Shortly before Trump announced tariffs, his former adviser dumped millions in steel-related stocks:
President Trump's decision Thursday to impose crippling tariffs on the imports of steel and aluminum took many by surprise — particularly investors, as the Dow Jones Industrial Average closed the day's tradingdown more than 400 points, or 1.7 percent, at 24,608.

But one billionaire investor and former Trump adviser, Carl Icahn, was seemingly unvexed, having dumped a million shares tied to the steel industry a week before the president announced 25 percent tariffs for foreign-made steel.

A Feb. 22 SEC filing shows Icahn sold off his $31.3 million stake in the Manitowoc Company, which is a leading global manufacturer of cranes for heavy construction based in Manitowoc, Wis., according to the company's website. Since Trump's announcement Thursday, Manitowoc's stock has plummeted to about $26. Icahn — who has had majority interest in several companies including Motorola, Xerox, Family Dollar and Pep Boys — had sold his shares for about $32 to $34 each, according to the SEC disclosure, which was first reported by Think Progress.
➤ Jennifer Rubin contends Trump's calamities are coming faster — and in bunches:
Now, anyone who is surprised by the utter chaos, the ethical sleaze, the policy incoherence and the nepotism/cronyism was not paying attention during Trump's career in real estate or during his campaign. This is how Trump ran his family operation, stumbling through one failed venture after another. This is how Trump wound up declaring bankruptcy multiple times. No one — not Kelly, Ivanka, Jared, the GOP Congress or even Hicks — can keep him on task. Trump is still indifferent to learning policy and is prone to prattle in public about subjects he doesn't bother to study. No one else can make up for his lack of diligence, ethics and decency. This is not so much as an administration as a weird fusion of the court of Louis XIV and the Mafia, all built around a cult of personality that lacks any self-restraint or awareness.

Republicans who empowered him and refused to stand up to him have a giant mess on their hands — a dysfunctional government and a looming electoral disaster. Trump will either be compelled to leave office or will continue to spin out of control. Aides tell the press this is a new level of chaos. Don't worry — it'll get worse. It always does.
➤ At Camp Sundown, children with xeroderma pigmentosum have a chance to camp and play together:
A day at Camp Sundown begins just after the last rays of the sun have disappeared from the horizon. Shielded by a cloak of darkness, campers flood the grounds to play soccer and drive Go-Karts. For these children, who suffer from a rare UV light-sensitivity, nocturnality is the norm. They are allergic to sunlight. They rarely see the light of day.

Sundown, directed by Liza Mandelup, is an intimate portrait of life in a short-lived haven for children with xeroderma pigmentosum. According to the National Library of Medicine, affected children develop a severe sunburn after spending just a few minutes in the sun. "Society is not set up for these kids to live a normal life," Mandelup told The Atlantic. "They have to stay out of the sun for their entire lives. This camp is created so that for two weeks, these kids can feel like they're normal. They wait all year for these two weeks. This is the best time of their lives."

Ultimately, Mandelup said she "was inspired by the normalcy that someone can create from any situation."