Good morning.

Thursday in Whitewater will be partly sunny with a high of thirty-four. Sunrise is 6:17 AM and sunset 5:53 PM, for 11h 36m 36s of daytime. The moon is a waning gibbous with  58.1% of its visible disk illuminated. Today is the four hundred eighty-third day.Days since Trump's election, with 11.9.16 as the first day.
Whitewater's Fire Department will hold a business meeting at 5 PM, and her Police & Fire Commission will meet at 5:15 PM (update: canceled).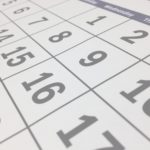 On this day in 1854, Commodore Perry makes his second visit to Japan: "After initial resistance, Perry was permitted to land at Kanagawa, near the site of present-day Yokohama on March 8, 1854, where, after negotiations lasting for around a month, the Convention of Kanagawa was signed on March 31, 1854. Perry signed as American plenipotentiary, and Hayashi Akira, also known by his title of Daigaku-no-kami signed for the Japanese side."
Recommended for reading in full —
➤ Sari Horwitz and Devlin Barrett report Mueller gathers evidence that 2017 Seychelles meeting was effort to establish back channel to Kremlin:
Special counsel Robert S. Mueller III has gathered evidence that a secret meeting in the Seychelles just before the inauguration of Donald Trump was an effort to establish a back channel between the incoming administration and the Kremlin — apparently contradicting statements made to lawmakers by one of its participants, according to people familiar with the matter.

In January 2017, Erik Prince, the founder of the private security company Blackwater, met with a Russian official close to Russian President Vladi­mir Putin and later described the meeting to congressional investigators as a chance encounter that was not a planned discussion of U.S.-Russia relations.

A witness cooperating with Mueller has told investigators the meeting was set up in advance so that a representative of the Trump transition could meet with an emissary from Moscow to discuss future relations between the countries, according to the people familiar with the matter, who spoke on the condition of anonymity to discuss sensitive matters.
➤ Peter Coy contends Trump's Hard-Line Take on Trade Plays Into China's Hands:
The tragedy is that Trump has made the U.S., rather than China, the focus of the world's opprobrium. Citing national security as a justification for the metals tariffs will give other countries the excuse to do the same, tearing a hole in the delicate web of trade agreements the U.S. spent decades spinning. And applying the tariffs to all countries, as he has threatened to do, weakens the united front of American trading partners that's needed to confront China and get it to change its behavior. "This will be seen as the latest, and one of the more significant, signals that the U.S. under Trump is not a reliable economic partner," says Roland Rajah at the Lowy Institute, a Sydney-based think tank.

As critics are fond of pointing out, China is the 11th-biggest seller of steel to the U.S. and comes in fourth in selling America aluminum. The Trump tariffs are a serious risk for about "zero percent" of the Chinese economy, Bloomberg Economics analyst Tom Orlik wrote on March 1. Far more affected will be Canada, the No. 1 exporter to the U.S. of both metals.
➤ Max Bouchet and Joseph Parilla explain How Trump's steel and aluminum tariffs could affect state economies:
At least three scenarios are possible for U.S. regional and state economies. The argument in favor of the tariffs is that they are a counterweight against foreign producers of aluminum and steel that have flooded the U.S. market, putting American companies at a disadvantage. And for those metro areas and states that concentrate steel and aluminum production, this may represent a welcome relief.

However, the decision may put regions and states at an economic disadvantage, in at least two additional ways.

The first mechanism is via retaliatory tariffs from other countries on key American export industries. While it is unclear whether other countries will respond with their own retaliatory measures, Canada, China, and the European Union (EU) have signaled that they will respond by increasing tariffs on American-made products, potentially curbing exports. It is still too early to tell whether Trump's move will result in a larger scale trade war, but changing the export competitiveness in particular products and industries will come to ground differently based on the unique export strengths of cities, regions, and states. The EU has already identified three iconic American products—bourbon, blue jeans, and motorcycles. Interestingly all implicate the states of key congressional leaders.

The second mechanism is through the ripple effects of higher prices for steel and aluminum imports, two critical inputs for industries as diverse as auto manufacturing, brewing, and construction. Using U.S. Census Bureau data on imports, we can examine how higher tariffs on aluminum and steel will implicate state economies that rely on those materials to support their key industries.
➤ Motoko Rich and  Ernesto Londono report U.S. Allies to Sign Sweeping Trade Deal in Challenge to Trump:
TOKYO — A trade pact originally conceived by the United States to counter China's growing economic might in Asia now has a new target: President Trump's embrace of protectionism.

A group of 11 nations — including major United States allies like Japan, Canada and Australia — is set to sign a broad trade deal on Thursday that challenges Mr. Trump's view of trade as a zero-sum game filled with winners and losers. Covering 500 million people on either side of the Pacific Ocean, the pact will represent a new vision for global trade as the United States threatens to impose steel and aluminum tariffs on even its closest friends and neighbors.

Mr. Trump withdrew the United States from an earlier version of the agreement, then known as the Trans-Pacific Partnership, a year ago as one of his first acts in office. It will be undeniably weaker without the participation of the world's biggest economy.

But the resuscitated deal could serve as a powerful sign of how countries that have previously counted on American leadership are now forging ahead without it.

"Only free trade will contribute to inclusive growth of the world economy," Taro Kono, Japan's foreign minister, told a group of ministers from Southeast Asian countries in Tokyo on Thursday. "Protectionism isn't a solution."
➤ Sara Nealeigh reports Kayakers report bloody otter attack on Braden River:
Sue Spector, who spoke with FOX 13, said she needed stitches as a result of the attack.

"It was very pristine and very nice and I heard someone make a comment that, 'Oh, there's an otter!'" Spector told FOX 13. "And then all of a sudden he jumped on the kayak and two seconds later he jumped on me."

A Florida Fish and Wildlife Conservation Commission spokeswoman confirmed Monday the agency is investigating reports of kayakers injured by a river otter on the Braden River in Manatee County over the weekend and officials are looking for the otter.

The first report was received Saturday by FWC, saying two people were injured after they were bitten by a river otter while kayaking, according to a statement from FWC public information coordinator Melody Kilborn.

Sunday, FWC received two more reports of kayakers who were attacked and bitten by a river otter about two miles from the previous day's attack.