Good morning.

Friday in Whitewater will be rainy with a high of forty-seven. Sunrise is 5:35 AM and sunset 8:07 PM, for 14h 31m 56s of daytime. The moon is a waning crescent, with 17.9% of its visible disk illuminated.
Today is the five hundred forty-seventh day.
Days since Trump's election, with 11.9.16 as the first day.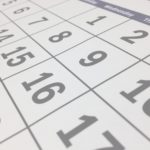 On this day in 1943, the Battle of Attu begins:
The Battle of Attu, which took place on 11–30 May 1943, was a battle fought between forces of the United States, aided by Canadian reconnaissance and fighter-bomber support, and the Empire of Japan on Attu Island off the coast of the Territory of Alaska as part of the Aleutian Islands Campaign during the American Theater and the Pacific Theater and was the only land battle of World War II fought on incorporated territory of the United States. It is also the only land battle in which Japanese and American forces fought in Arctic conditions.

The more than two-week battle ended when most of the Japanese defenders were killed in brutal hand-to-hand combat after a final banzai charge broke through American lines.
Recommended for reading in full —
➤ Philip Bump writes Suddenly, Pence suggests, investigations into the president have expiration dates:
What Pence is really saying is that a politically inconvenient thing should go away. There's not much more to it than that, and one need not read too far into things to get that message. What's striking, though, is how far that deviates from recent Republican attitudes toward investigations into their political opponents.

There's the Benghazi investigation, of course, which extended from the attacks in Libya in 2012 until about a month after the 2016 election. It was instrumental in affecting the 2016 election, not because it implicated Hillary Clinton in her role as secretary of state but because it exposed the private email server she used during that period, leading to the FBI investigation that reemerged right before Election Day.

But it wasn't just Benghazi. There was also the investigation into a failed 2009-2010 ATF program nicknamed Fast and Furious, which involved selling guns to criminals in an effort to uncover trafficking networks but resulted in putting guns into criminals' hands with tragic results.
➤ George Will contends Trump is no longer the worst person in government:
Donald Trump, with his feral cunning, knew. The oleaginous Mike Pence, with his talent for toadyism and appetite for obsequiousness, could, Trump knew, become America's most repulsive public figure. And Pence, who has reached this pinnacle by dethroning his benefactor, is augmenting the public stock of useful knowledge. Because his is the authentic voice of today's lickspittle Republican Party, he clarifies this year's elections: Vote Republican to ratify groveling as governing.

Last June, a Trump Cabinet meeting featured testimonials offered to Dear Leader by his forelock-tugging colleagues. His chief of staff, Reince Priebus, caught the spirit of the worship service by thanking Trump for the "blessing" of being allowed to serve him. The hosannas poured forth from around the table, unredeemed by even a scintilla of insincerity. Priebus was soon deprived of his blessing, as was Tom Price. Before Price's ecstasy of public service was truncated because of his incontinent enthusiasm for charter flights, he was the secretary of health and human services who at the Cabinet meeting said, "I can't thank you enough for the privileges you've given me." The vice president chimed in but saved his best riff for a December Cabinet meeting when, as The Post's Aaron Blake calculated, Pence praised Trump once every 12?seconds for three minutes: "I'm deeply humbled. .?.?. " Judging by the number of times Pence announces himself "humbled," he might seem proud of his humility, but that is impossible because he is conspicuously devout and pride is a sin.

…

There will be negligible legislating by the next Congress, so ballots cast this November will be most important as validations or repudiations of the harmonizing voices of Trump, Pence, Arpaio and the like. Trump is what he is, a floundering, inarticulate jumble of gnawing insecurities and not-at-all compensating vanities, which is pathetic. Pence is what he has chosen to be, which is horrifying.
➤ Michael S. Schmidt and Maggie Haberman report Giuliani's Law Firm Undercuts His Statements as They Part Ways:
Firm partners had chafed over Mr. Giuliani's public comments about payments that another of Mr. Trump's lawyers, Michael D. Cohen, made to secure the silence of a pornographic film actress who said she had an affair with Mr. Trump. The president has denied her allegations.

Mr. Giuliani suggested that such payments were common at his firm, even without the knowledge of the clients. "That was money that was paid by his lawyer, the way I would do, out of his law firm funds," he said on Fox News. He added, "Michael would take care of things like this like I take care of this with my clients."

The New York Times asked Greenberg Traurig about those remarks early this week. Shortly after Mr. Giuliani's resignation was announced, the firm responded.

"We cannot speak for Mr. Giuliani with respect to what was intended by his remarks," said a spokeswoman, Jill Perry. "Speaking for ourselves, we would not condone payments of the nature alleged to have been made or otherwise without the knowledge and direction of a client."
➤ Aaron C. Davis and Shawn Boburg report At Sean Hannity properties in working-class areas, an aggressive approach to rent collection:
For years, Fox News host Sean Hannity has poured his fortune into a surprising side venture: a vast portfolio of rental properties in working-class neighborhoods. He described those holdings in compassionate terms when they came to light last month, saying he invests in places that "otherwise might struggle to receive such support."

But a Washington Post analysis shows that managers at Hannity's four largest apartment complexes in Georgia have taken an unusually aggressive approach to rent collection. They have sought court-ordered evictions at twice the statewide rate — in a state known for high numbers of evictions and landlord-friendly laws — and frequently have done so less than two weeks after a missed payment.

Property managers at the complexes sought to evict tenants more than 230 times in 2017, court records show. At one, a 112-unit subdivision in a suburb west of Atlanta, 94 eviction actions were filed last year, records show.
➤ Here's How This Invention Could Save Natural Disaster Victims: