Good morning.


Thursday in Whitewater will be partly sunny with morning shower and a high of eighty-two. Sunrise is 5:15 AM and sunset 8:34 PM, for 15h 19m 13s of daytime. The moon is a waxing crescent with 0.7% of its visible disk illuminated.
Today is the five hundred eightieth day.
Days since Trump's election, with 11.9.16 as the first day.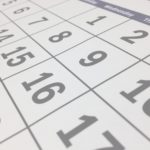 On this day in 1801, Benedict Arnold dies in London.
Recommended for reading in full —
Keegan Kyle reports
Delays, blunders and police neglect in Wisconsin's response to rape kits
:
State investigator Jeff Twing was just trying to find out how many untested rape kits the Vernon County Sheriff's Department had in its storage room.

The department seemed too busy to count its own kits, so Twing offered to make the two-hour trip northwest from Madison to Viroqua to help.

A litany of excuses followed.

Sheriff's Deputy Ted Harris said he couldn't meet with Twing, a Wisconsin Department of Justice agent, because he was out of town that day. Another day, the deputy had dinner plans. And when Twing offered another date, Harris replied that he would be "installing window treatments" for a side job and was unavailable. He suggested Twing could speak with a different deputy in a few weeks.

That was in 2016 — more than two years after the justice department learned that over 6,000 rape kits were sitting, untested, in storage rooms at police stations and hospitals across Wisconsin. The kits can contain evidence vital to catching sexual predators or freeing the wrongly convicted, but had never been sent to state crime labs for analysis.
The Wisconsin Democracy Campaign writes
Big Donors Get Big Tax Break
s ("Corporate welfare recipients contributed more than $800,000 to Gov. Walker"):
Owners and employees from about two dozen companies that received corporate welfare from the state in 2017 have contributed more than $800,000 to Republican Gov. Scott Walker's campaign.

These companies were among the 59 businesses that were awarded nearly $3 billion in economic development tax credits and loans last year by the Wisconsin Economic Development Corp. The giveaways were made so the companies would either locate or expand their operations in the state. Most of the recipients, 50 of 59 (or 85 percent), were businesses already located in Wisconsin.

Owners and employees of 25 companies, which contributed about $809,000 to Walker's campaign between January 2009 and December 2017, received about $66 million in tax credits or cheap loans. The top contributors and the giveaway the companies received were:

Generac Power Systems, of Waukesha, about $231,000 in contributions. Most of these contributions, $220,000, were made by the company's founders, Robert and Patricia Kern. The company received a $10 million tax break.

Masters Gallery Foods, of Oostburg. Together with its parent, Sargento, the companies contributed $146,850. Masters Gallery received a $2.5 million tax break.

Johnsonville Sausage, of Sheboygan Falls, about $128,700 in contributions. The company received a $10 million tax break.

Fisher Barton Blades, of Watertown. The company's parent, Fisher Barton Group, contributed $97,350. Fisher Barton Blades received a $180,000 tax break.

Kwik Trip, of La Crosse, about $91,200 in contributions. Most of these contributions, about $60,400, were made by Kwik Trip owners Don and LaVonne Zietlow. The company received a $21 million tax break.

The top recipient of economic development tax credits and loans in 2017 was Foxconn, which received nearly $2.9 billion to build a $10 billion liquid crystal display manufacturing plant in Racine County. State fiscal estimates say the Foxconn project will likely end up costing taxpayers about $4.5 billion in state tax breaks, grants, worker training, highway improvements, and other giveaways. Walker's campaign did not receive a contribution from Foxconn executives as of the end of 2017.
Kelly Weill and Gideon Resnick report
Trump Endorses Corey Stewart, the Alt-Right's Favorite Candidate
("A pro-Confederate friend of anti-Semites got a presidential boost after winning the Republican nomination for Senate in Virginia"):
Two years ago, Corey Stewart was too extreme for the Trump campaign. This morning, he got Trump's endorsement to run for Senate.

Stewart won the Republican nomination for Senate in Virginia on Tuesday. A county board member, Stewart almost won the Republican nomination for Virginia governor last year on a campaign of defending Confederate statues. Since then, he's risen on the back of the alt-right, attending events with an architect of the violent Charlottesville rally and giving money to an anti-Semitic candidate in Wisconsin."Congratulations to Corey Stewart for his great victory for Senator from Virginia," Trump tweeted Wednesday. "Now he runs against a total stiff, Tim Kaine, who is weak on crime and borders, and wants to raise your taxes through the roof. Don't underestimate Corey, a major chance of winning!"
(Of course Trump endores him. This is what Trump is, what Trump proudly professes, and what Trump intends for all this continent.)
Alan Neuhauser writes
Trump Plan to Prop Up Coal, Nuclear Won't Protect the Electric Grid
("The Trump administration says it needs to support struggling coal and nuclear plants to safeguard the grid. Experts say it'll do the opposite):
Much remains unclear about the proposal, including how it will be implemented and how many plants it will seek to prop up. However, it encountered swift opposition from a broad range of energy experts, industry executives and advocates from across the spectrum. It's also expected to face legal challenges in federal court, particularly from natural gas and renewables companies, which compete with coal and nuclear plants for market share.

Notably, a dispersed electric grid – one that relies on a diverse array of wind and solar power, in addition to natural gas, hydropower and, perhaps one day, advanced nuclear – is widely seen as far more resilient to attack or accident than one that depends on large, centralized power resources such as coal or large-scale nuclear.

The Defense Department, for example, is expected to spend as much as $1.4 billion by 2026 on developing decentralized electric systems known as micro-grids, and the Energy Department in 2015 partnered with private firms to research and develop distributed energy systems to boost the resilience for the civilian grid.

"If you really want security, you get away from all that and you decentralize the grid," says David Bookbinder, chief counsel at the Niskanen Center, a libertarian-leaning think tank in the nation's capital.

In particular, he continues, "residential solar is the single most secure form of power we have in the United States: It's secure both from a fuel supply side – no one's blocking the sun – and a distribution side: it goes from roof into your house, so there's no problem with the transmission. That is a secure energy supply."

Trump last year introduced a 30 percent tariff on imported solar panels, which is expected to crimp the solar industry's growth in the coming years.

The biggest threat to the nation's electric grid, meanwhile, isn't believed to be an attack or accident that would take down a power plant but instead a disruption of the distribution network: the transmission lines, transformers and substations that carry electrons from the nation's power plants to its homes and businesses.
Tech Insider recounts
5 Realistic VR Experiences That Tricked Our Senses
: