Good morning.

Tuesday in Whitewater will see an occasional thunderstorm with a high of sixty-nine.  Sunrise is 5:16 AM and sunset 8:36 PM, for 15h 20m 23s of daytime.  The moon is a waxing crescent with 40.7% of its visible disk illuminated.
Today is the five hundred eighty-fifth day.
Days since Trump's election, with 11.9.16 as the first day.
Whitewater's Common Council meets this evening at 6:30 PM.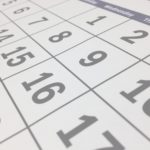 On this day in 1775, George Washington is commissioned by the Continental Congress as commander in chief of the Continental Army.
Recommended for reading in full — 
Manuel Roig-Franzia and Rosalind S. Helderman report 
Trump associate Roger Stone reveals new contact with Russian national during 2016 campaign
:
The meeting took place two months earlier than federal officials have said a counterintelligence operation was officially opened and before WikiLeaks began releasing hacked Democratic emails.

It came in the same time period as other episodes in which Russian interests approached the Trump campaign. A few weeks earlier, Trump campaign foreign policy adviser George Papadopoulos was told in London that the Russians had dirt on Clinton. And it was two weeks before the sit-down at Trump Tower between Donald Trump Jr. and a Russian lawyer who he had been told could offer information that would hurt Clinton as part of a Russian government effort to help his father.
Philip Bump reports At least six people close to Trump almost certainly knew about offers from Russians of dirt on Clinton:
On Sunday, The Washington Post reported on a previously unknown point of contact between the 2016 Donald Trump campaign and a Russian offering negative information about Hillary Clinton. That new report, involving a Trump campaign staff member and longtime Trump ally Roger Stone, means that at least six members of Trump's broader team knew about offers of dirt from Russians during that campaign — and, depending on how that information was shared, as many as 10 may have, including Trump.

In March, we looked at the various ways in which members of Trump's extended teams had been approached by agents of the Russian government during the campaign. It was a complicated web at that point — a web that has since grown only more intricate. In the graphic below, the gray box indicates the connections between Russians (top) and Trump's team (bottom), arrayed relative to when they occurred in 2016. Individuals at the top and the bottom are arrayed in relative proximity to Trump and the Russian government.
Juliette Michel reports US farmers stressed, angry at trade wars:
US farmers find themselves in the crosshairs of a trade war with China and others launched by President Donald Trump, who was elected with the support of many in rural America.

On Friday, Trump announced long-threatened trade tariffs on tens of billions of dollars worth of Chinese goods, sparking an immediate retaliation from Beijing on an equivalent of US products including agricultural goods, notably soy.

"For American farmers, this isn't theoretical anymore, it's downright scary," the Farmers for Free Trade lobbying group said of the prospects for escalating tariffs.
Mark Mazzetti and Mark Landler report North Korea's Overture to Jared Kushner ("An American businessman who lives in Singapore took advantage of an unusual opening in an administration where matters of policy and business often seem to blur"):
WASHINGTON — An American financier approached the Trump administration last summer with an unusual proposition: The North Korean government wanted to talk to Jared Kushner, the president's son-in-law and senior adviser.

The financier, Gabriel Schulze, explained that a top North Korean official was seeking a back channel to explore a meeting between President Trump and Kim Jong-un, who for months had traded threats of military confrontation. Mr. Schulze, who lives in Singapore, had built a network of contacts in North Korea on trips he had taken to develop business opportunities in the isolated state.

For some in North Korea, which has been ruled since its founding by a family dynasty, Mr. Kushner appeared to be a promising contact. As a member of the president's family, officials in Pyongyang judged, Mr. Kushner would have the ear of his father-in-law and be immune from the personnel changes that had convulsed the early months of the administration.
Tech Insider shows How Prosthetic Skin Is Made For Bionic Limbs: