Good morning.

Sunday in Whitewater will be partly sunny, with an occasional shower, and a high of seventy-seven.  Sunrise is 5:37 AM and sunset 8:25 PM, for 14h 48m 19s of daytime.  The moon is a waxing gibbous with 76.1% of its visible disk illuminated.
Today is the six hundred sixteenth day.
Days since Trump's election, with 11.9.16 as the first day.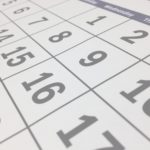 On this day in 1864, the Battle of Atlanta continues:
The Atlanta Campaign had begun two months earlier, in May, but a decisive battle was fought on July 22. Union forces met 37,000 Confederate troops in a battle that some historians consider one of the most desperate and bloody of the war. Although 20 percent of Confederate forces were killed, wounded, or missing at the end of the day, the South still controlled the city. The 1st, 12th, 16th, 17th, 22nd, 25th, 26th, 31st Wisconsin Infantry regiments and the 5th Wisconsin Light Artillery were engaged in the Battle of Atlanta.
Recommended for reading in full — 
  Scott Clement and Dan Balz report 
Americans give Trump negative marks for Helsinki performance, poll finds
:
By wide margins, Americans give President Trump negative marks for his conduct during a summit with Russian President Vladimir Putin last week and for his casting doubt on U.S. intelligence conclusions that Russia interfered in the 2016 presidential election, a new Washington Post-ABC News poll finds.

….

The Post-ABC poll conducted Wednesday through Friday finds that overall, 33 percent of Americans approve of Trump's handling of his meeting with Putin while 50 percent disapprove. A sizable 18 percent say they have no opinion. A slightly larger 56 percent disapprove of Trump expressing doubts about U.S. intelligence agencies' conclusion that Russia tried to influence the outcome of the 2016 election. On both questions, those who say they "strongly disapprove" of Trump's performance outnumber those who say they "strongly approve" by better than 2 to 1.
  Julian Sanchez writes 
Trump could get his intel from the government. Instead, he gets it from Fox News
:
Invited by a reporter at Monday's news conference to denounce Russian electoral interference, Trump's first response was a rhetorical question based on a false premise: "You have groups that are wondering why the FBI never took the server. Why haven't they taken the server?"

To those not steeped in Trump-friendly blogs and cable programs, it might have seemed like a bizarre non sequitur. But regular viewers of Fox News would have understood "where is the server?" as shorthand for a fanciful theory that it was not Russian hackers but an insider at the Democratic National Committee who made off with DNC emails that were published by WikiLeaks. According to this narrative, DNC officials have denied law enforcement access to their computer systems to conceal an "inside job," and the attribution of the theft to Russian intelligence was made without this obviously crucial piece of evidence. Trump has raised questions about the supposedly "missing" server again and again on Twitter.

Yet the answer to those questions is embarrassingly simple: The FBI did get all the relevant information from the DNC's network. The incident-response firm hired by the DNC, CrowdStrike, had exact digital copies of the systems that U.S. authorities say were targeted by a Russian military operation in 2016, as well as logs showing the intruders' actions in the system as they occurred. As CrowdStrike, the DNC and senior FBI officials have all repeatedly made clear , all the data captured by CrowdStrike — which would be far more useful for forensic purposes than having access to the physical machines after the fact — was promptly handed over to the FBI. That the government had this information, along with a mountain of other evidence, is also obvious from the indictment that special counsel Robert Mueller's office made public this month. That document includes a meticulously detailed account of the DNC hack, including how the initial intrusion was achieved, the specific hacking tools and malware that were installed, and the types of data that were ultimately exfiltrated. "Why haven't they taken the server?" Well, in the only sense that matters for forensic analysis, they have.
  James Risen writes 
The Butina Indictment Isn't About the Sex Life of an Accused Spy. It's About Following Russian Money in U.S. Politics
.
Butina is just a minor figure in what appears to be a broader ongoing inquiry into the relationships between Russia, conservative American organizations like the National Rifle Association, and Donald Trump's presidential campaign. For months, federal investigators have been looking into whether the NRA or other conservative organizations were used by the Russian government or Russian oligarchs to funnel money to the Trump campaign during the 2016 election.

Investigators working with special counsel Robert Mueller have repeatedly questioned Russian oligarchs traveling to the United States about whether they made cash donations directly or indirectly to Trump's campaign or his inauguration, CNN reported earlier this year. In at least one case, they stopped a Russian oligarch when his private plane landed in New York.

Butina has attracted the attention of federal investigators mainly because of her connections to this shadowy intersection of powerful Russians and right-wing Americans. In fact, it was Butina's work for Alexander Torshin, a close political ally of Russian President Vladimir Putin, that made her a target of federal investigators. Torshin — not Butina — is the Russian figure whose involvement with the NRA and American conservatives brings the Trump-Russia case closer to Russian organized crime and Putin.
Mark Follman reports 
The NRA Has Deep Ties to Accused Russian Spy Maria Butina
("Here is the years' worth of evidence"):
For decades, the National Rifle Association has promoted its hardline politics with appeals to patriotism, freedom, and the staunch defense of the Second Amendment. But now, the controversial gun lobbying group finds itself deeply caught up in a wide-ranging effort to sabotage American democracy by an enemy foreign power.

Federal prosecutors unsealed charges this week against 29-year-old Russian national Maria Butina, a self-styled gun activist with long-running ties to the NRA who worked for Alexander Torshin, a high-level Russian government and banking official from President Vladimir Putin's party. Butina, who was a graduate student at American University until this spring, began traveling to the United States in 2014 and operated as a "covert Russian agent," according to an FBI affidavit. She acted as an unregistered foreign agent and participated in a multiyear conspiracy to infiltrate conservative political groups including the NRA, federal prosecutors say, in order to "advance the interests of the Russian Federation."

Butina and Torshin worked together in attempts to cultivate Republican politicians and eventually Donald Trump's presidential campaign. Under Torshin's direction, "the covert influence campaign involved substantial planning, international coordination, and preparation," according to court documents, which detail some of the evidence gathered by the FBI on Butina's connections to a Russian intelligence agency and Russian oligarchs. Torshin, who for years also traveled to America for NRA events and was among Russian officials sanctioned by the Treasury Department in April, is referred to only as a "Russian official" in the court documents. But his identity has since been confirmed in multiple news reports, and he appears with Butina in both the United States and Russia throughout several years' worth of social-media posts previously documented by Mother Jones.
Some Californians are
Helping the Homeless Through Farm-to-Table Training
: