Good morning.

Thursday in Whitewater will see variable cloudiness with a high of seventy-five. Sunrise is 5:41 AM and sunset 8:21 PM, for 14h 40m 33s of daytime. The moon is a waxing gibbous with 98.6% of its visible disk illuminated.
Today is the six hundred twentieth day.
Days since Trump's election, with 11.9.16 as the first day.
Whitewater's Community Development Authority meets at 5:30 PM.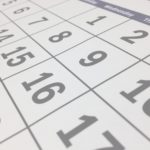 On this day in 1775, the Second Continental Congress creates a postal service:
Overthrowing the London-oriented imperial postal service in 1774–1775, printers enlisted merchants and the new political leadership, and created a new postal system.[13] The United States Post Office (USPO) was created on July 26, 1775, by decree of the Second Continental Congress.[1] Benjamin Franklin headed it briefly.
Recommended for reading in full —
Tory Newmyer writes
Trump declares premature victory with European Union deal
:
President Trump's announcement on trade with the European Union completes a cycle now familiar in his presidency. The commander in chief flogs an issue repeatedly as a crisis-level threat while pursuing a fix that often creates more harm than it solves — then beats a partial retreat that he frames as a victory.

….

But Trump's commitment to that cease-fire remains provisional. "He did not take that option entirely off the table," The Washington Post's Damian Paletta and Jeanne Whalen write, "preserving leverage in case the talks falter." Indeed, Commerce Secretary Wilbur Ross, in Wednesday night interview on Fox Business Network, affirmed that "the investigation on autos will continue. It's just we won't impose any auto tariffs, as long as the negotiations are progressing properly."

The other details of what he hashed out with Juncker are similarly sketchy.

The president made no specific commitment to lift the steel and aluminum tariffs he imposed back in June, nor did Juncker pledge to withdraw the retaliatory measures from the E.U. targeting American motorcycles, blue jeans and bourbon, among other products. Rather, both sides agreed to keep talking, though with no timetable.
(Emphasis in original.)
Rick Barrett reports
Farmers say Trump's $12 billion in farm aid won't cover their losses from trade war
:
Farmers urged Trump to settle the trade disputes with China, Mexico, Canada and the European Union and get the commerce flowing again.

"Whatever short-term relief farmers might feel, the aid does nothing to repair damage the trade war is doing to long-standing relationships with our global trading partnerships," Edge Dairy Farmer Cooperative, based in Green Bay, said in a statement.

….

Brody Stapel, a dairy farmer from Cedar Grove, and board president of Edge Dairy Farmer Cooperative, says $12 billion wouldn't go far when stretched over millions of acres of U.S. crops and other commodities.

"Our concern is the longer this trade war lasts, the more it will hurt long term," Stapel said.
CREW [the Committee for Responsibility and Ethics in Washinghton] issued a Statement on an Emoluments Decision
:
Washington— Following a federal judge's decision to allow the Emoluments case to proceed, Citizens for Responsibility and Ethics Washington (CREW) Executive Director Noah Bookbinder released the following statement:"This is a historic day for the Constitution. We are honored and proud to represent the state of Maryland and the District of Columbia alongside Attorneys General Brian Frosh and Karl Racine as a federal court considers evidence of presidential violations of the Emoluments Clauses for the first time.

Americans need to know that their president is acting in their interest and not in the interest of his private businesses. President Trump has refused again and again to separate himself from his business empire to avoid pervasive conflicts of interest and constitutional violations. A court has now decided that the Emoluments Clauses, put in place by the framers of the Constitution to protect against corruption, are broad and can be enforced in court. We look forward to working with Maryland and the District of Columbia to prove their case and stop these insidious violations."

Read the decision here.
Kimberley Richards writes
Trump's latest speech compared to '1984': 'What you're seeing and what you're reading is not what's happening'
:
The US president addressed supporters at a Veterans of Foreign Wars convention in Kansas City on 24 July, requesting them to not listen to what they read or saw in the news.

"Just stick with us, don't believe the crap you see from these people, the fake news," Mr Trump said as the crowd erupted in boos. He later added: "Just remember, what you're seeing and what you're reading is not what's happening…"

ThinkProgress made comparisons between Mr Trump's speech in Kansas and a line from the late Mr Orwell's novel that read: "The party told you to reject the evidence of your eyes and ears. It was their final, most essential command."
NASA ScienceCasts describes
An Intersection of Art and Science on the International Space Station
: