Good morning.

Friday in Whitewater will be partly sunny with a high of seventy-four. Sunrise is 5:42 AM and sunset 8:20 PM, for 14h 38m 31s of daytime. The moon is full today, with 100% of its visible disk illuminated.
Today is the six hundred twenty-first day.
Days since Trump's election, with 11.9.16 as the first day.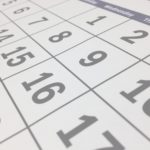 On this day in 1974, the U.S. House of Representatives Judiciary Committee votes in favor of its first article of impeachment against Richard Nixon:
the Committee voted 27–11 to recommend the first article of impeachment against the president: obstruction of justice.[90][91] The Committee then recommended the second article, abuse of power, on July 29, 1974.[92] The next day, on July 30, 1974, the Committee recommended the third article: contempt of Congress.[94]

Article I alleged in part:

On June 17, 1972, and prior thereto, agents of the Committee for the Re-election of the President committed unlawful entry of the headquarters of the Democratic National Committee in Washington, District of Columbia, for the purpose of securing political intelligence. Subsequent thereto, Richard M. Nixon, using the powers of his high office, engaged personally and through his close subordinates and agents, in a course of conduct or plan designed to delay, impede, and obstruct the investigation of such illegal entry; to cover up, conceal and protect those responsible; and to conceal the existence and scope of other unlawful covert activities.[95]

Article II alleged in part that Nixon:

repeatedly engaged in conduct violating the constitutional rights of citizens, impairing the due and proper administration of justice and the conduct of lawful inquiries, or contravening the laws governing agencies of the executive branch and the purposed of these agencies.[95]

Article III alleged in part that Nixon:

failed without lawful cause or excuse to produce papers and things as directed by duly authorized subpoenas issued by the Committee on the Judiciary of the House of Representatives on April 11, 1974, May 15, 1974, May 30, 1974, and June 24, 1974, and willfully disobeyed such subpoenas.[95]
Recommended for reading in full —
Matthew DeFour reports
National groups have already booked $9.5 million in ads for governor's race
:
The Democratic Governors Association plans to boost its eventual Wisconsin nominee with $3.8 million in TV advertising in the fall election, and is pointing to the now $5.7 million ad buy from the Republican Governors Association as a sign Gov. Scott Walker is in trouble.

The DGA earlier this year announced a $20 million buy in four states in the final five weeks of the election, but didn't specify how much would be purchased in Wisconsin. The RGA ad buy for the last nine weeks of the election is up from the $5.1 million the organization announced in April. Last week the organization reserved $924,000 in TV ad time.

DGA spokesman Jared Leopold provided the updated figures Thursday for both organizations based on information collected from TV stations, which must report the information to the Federal Communications Commission. An RGA spokesman didn't respond Thursday to a request for comment and the Walker campaign declined to comment.
A story from May by Katelyn Ferral,
Former DOT head is Scott Walker's chief critic on transportation
, reminds that local issues will shape this race, no matter how much national spending there is:
In 2014, Mark Gottlieb began to realize Gov. Scott Walker was moving away from a goal he thought they shared: fixing the state's transportation funding problem and its deteriorating roads.

It was one year after a commission, chaired by Gottlieb, then-secretary of Wisconsin's Department of Transportation, released an 176-page report, affirming what at least two other commissions led by both Republicans and Democrats over the last decade had found: Wisconsin's highway system and local roads were rapidly deteriorating and there was not enough money to fix or maintain them.

It's the issue that ground state government to a halt last summer, delaying the budget for months. How to address the state's aging highways continues to divide Republicans statewide.
Andrew Desiderio and Kevin Poulsen report
Russian Hackers' New Target: a Vulnerable Democratic Senator
:
The Russian intelligence agency behind the 2016 election cyberattacks targeted Sen. Claire McCaskill as she began her 2018 re-election campaign in earnest, a Daily Beast forensic analysis reveals. That makes the Missouri Democrat the first identified target of the Kremlin's 2018 election interference.

McCaskill, who has been highly critical of Russia over the years, is widely considered to be among the most vulnerable Senate Democrats facing re-election this year as Republicans hope to hold their slim majority in the Senate. In 2016, President Donald Trump defeated Hillary Clinton by almost 20 points in the senator's home state of Missouri.

There's no evidence to suggest that this attempt to lure McCaskill staffers was successful. The precise purpose of the approach was also unclear. Asked about the hack attempt by Russia's GRU intelligence agency, McCaskill told The Daily Beast on Thursday that she wasn't yet prepared to discuss it.
Jennifer Rubin observes
Trump's Russia problem is getting worse and worse
:
President Trump has relied on repeated lies (e.g., a spy was on his campaign), catchphrases ("no collusion") and media attacks in an attempt to defuse the Russia investigation. It's not working, and one can conclude a good deal of the reason has to do with his own obsequious performance alongside Russian President Vladimir Putin in Helsinki.

The latest Quinnipiac poll reports:

American voters believe 51 – 35 percent "that the Russian government has compromising information about President Trump." … The Helsinki summit between President Trump and Russian President Vladimir Putin was a failure for the U.S., voters say 52 – 27 percent. The summit was a success for Russia, voters say 73 – 8 percent. Trump was not acting in the best interest of the U.S., voters say 54 – 41 percent. … A total of 68 percent of American voters are "very concerned" or "somewhat concerned" about President Trump's relationship with Russia, while 32 percent are "not so concerned" or "not concerned at all."

It is very telling that voters overwhelmingly trust our intelligence community over Trump (63 percent to 25 percent) and think he is too friendly with Russia (55 percent vs. 37 percent who say he's about right — and only 1 percent thinking he is not friendly enough!). The public is very much supportive of our allies (88 percent) and NATO specifically (78 percent). Fifty-five percent of voters have figured out Russia is an adversary, and only 5 percent think it's an ally. (Thirty-seven percent say neither.) In addition, 66 percent don't believe Trump's excuse that he misspoke about Russian interference, 60 percent think it was a bad idea for Trump to meet alone with Putin, and 54 percent think he is weak on Russia.
One can find
Incredible Art on a Pencil Tip
: