Good morning.


Thursday in Whitewater will be cloudy with an afternoon shower, and a high of eighty-one. Sunrise is 6:03 AM and sunset 7:54 PM, for 13h 51m 20s of daytime. The moon is a waxing crescent with 32.4% of its visible disk illuminated.
Today is the six hundred forty-first day.
Days since Trump's election, with 11.9.16 as the first day.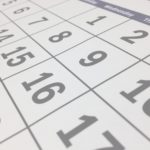 On this day in 1896, the Klondike Gold Rush begins:
The Klondike Gold Rush[n 1] was a migration by an estimated 100,000 prospectors to the Klondike region of the Yukon in north-western Canada between 1896 and 1899. Gold was discovered there by local miners on August 16, 1896, and, when news reached Seattle and San Francisco the following year, it triggered a stampede of prospectors. Some became wealthy, but the majority went in vain. It has been immortalized in photographs, books, films, and artifacts.

To reach the gold fields, most took the route through the ports of Dyea and Skagway in Southeast Alaska. Here, the Klondikers could follow either the Chilkoot or the White Pass trails to the Yukon River and sail down to the Klondike. Each of them was required to bring a year's supply of food by the Canadian authorities in order to prevent starvation. In all, their equipment weighed close to a ton, which for most had to be carried in stages by themselves. Together with mountainous terrain and cold climate, this meant that those who persisted did not arrive until summer 1898. Once there, they found few opportunities, and many left disappointed.
Recommended for reading in full —
Alexia Elejalde-Ruiz reports
Chicago-area manufacturer to lay off 150 people, move operations to Mexico, to avoid tariffs on Chinese metal
:
Stack-On Products plans to lay off 128 people at its facility in north suburban Wauconda and 25 people at its McHenry plant when it closes both facilities Oct. 12, said Al Fletcher, human resources director for Alpha Guardian, the Las Vegas-based parent company.

"The operation is really not profitable," Fletcher said. He said the decision to relocate operations to Juarez, Mexico, was made about two months ago when President Donald Trump announced tariffs on numerous goods and materials from China as well as other countries, to reduce what the president has called an unfair trade deficit.

"Mr. Trump is part of this," Fletcher said. So far, the United States has imposed tariffs on $34 billion of Chinese technology goods and $3 billion of Chinese steel and aluminum, and has proposed another $16 billion.
David A. Graham observes
The End of the David Clarke Era
("The successor to the controversial former Milwaukee County sheriff lost his primary on Tuesday, the latest law-enforcement officer to lose to a reformist this year"):
Remember David Clarke? He became a national celebrity for his support of Donald Trump during the 2016 election, speaking at the Republican National Convention and delivering often inflammatory remarks on the campaign trail.

But as Clarke's large array of badges and oversize hat were intended to remind, he was first and foremost a lawman—the sheriff of Milwaukee County, in office since 2002. In that position, Clarke was a prominent advocate for giving law enforcement wide latitude, and he fiercely criticized criminal-justice reform and scrutiny of the police. These stands were notable because he is African American and a registered Democrat. It was a partly self-interested stand: Clarke was himself under scrutiny for his management of the sheriff's department, and especially for the multiple deaths in the county jails he ran.

Clarke left office in 2017 with the promise of a job in the Trump administration that never actually materialized. (He later joined a pro-Trump political-action committee.) On Tuesday, however, the police-reform movement won a victory over Clarke's legacy in the county, turning out his successor and former deputy in the Democratic primary for sheriff. Earnell Lucas won roughly 57 percent of the vote, handily defeating Acting Sheriff Richard Schmidt, who took 34 percent. (A third candidate finished far back.)
Margot Sanger-Katz reports
Bleak New Estimates in Drug Epidemic: A Record 72,000 Overdose Deaths in 2017
("Fentanyl is a big culprit, but there are also encouraging signs from states that have prioritized public health campaigns and addiction treatment"):
Drug overdoses killed about 72,000 Americans last year, a record number that reflects a rise of around 10 percent, according to new preliminary estimates from the Centers for Disease Control. The death toll is higher than the peak yearly death totals from H.I.V., car crashes or gun deaths.

Analysts pointed to two major reasons for the increase: A growing number of Americans are using opioids, and drugs are becoming more deadly. It is the second factor that most likely explains the bulk of the increased number of overdoses last year.

The picture is not equally bleak everywhere. In parts of New England, where a more dangerous drug supply arrived early, the number of overdoses has begun to fall. That was the case in Massachusetts, Vermont and Rhode Island; each state has had major public health campaigns and has increased addiction treatment. Preliminary 2018 numbers from Massachusetts suggest that the death rate there may be continuing to fall.
Aaron Blake writes
Not even Republicans buy the Trump team's 'collusion isn't a crime' defense
:
Rudy Giuliani has said that collusion isn't technically a crime. President Trump has said it's totally normal to seek opposition research — even if it was from Russia.

Not even Republicans buy these defenses.

A new poll from Quinnipiac University shows there is actually a bipartisan consensus on the appropriateness of seeking information about a political opponent from a hostile foreign country. Fully 79 percent of Americans say it's never acceptable, including 92 percent of Democrats and 69 percent of Republicans.
(Blake notes that "[a]bout 1 in 5 Republicans (19 percent) say it is acceptable to do such a thing, even though it is rather clearly against the law. One can reasonably count that nineteen percent as Trump's hardcore base. The overwhelming majority of our fellow citizens know better.)
The Parker Solar Probe is a Mission to Touch the Sun
:
(The probe has begun its journey. See A Fireball and a Wall of Sound: What NASA's Epic Solar Probe Launch Felt Like.)