Good morning.

Wednesday in Whitewater will be partly sunny, with a high of eighty-one.  Sunrise is 5:54 AM and sunset 8:06 PM, for 14h 11m 26s of daytime.  The moon is a waning crescent with 11.5% of its visible disk illuminated.
Today is the six hundred thirty-third day.
Days since Trump's election, with 11.9.16 as the first day.
Whitewater's Finance Committee meets at 6:30 PM.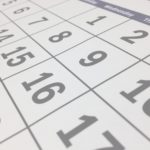 On this day in 1974, Richard Nixon announces his resignation, to take effect the next day at noon.
Recommended for reading in full — 
Isaac Arnsdorf reports
The Shadow Rulers of the VA
("How Marvel Entertainment chairman Ike Perlmutter and two other Mar-a-Lago cronies are secretly shaping the Trump administration's veterans policies"):
Last February, shortly after Peter O'Rourke became chief of staff for the Department of Veterans Affairs, he received an email from Bruce Moskowitz with his input on a new mental health initiative for the VA. "Received," O'Rourke replied. "I will begin a project plan and develop a timeline for action."

O'Rourke treated the email as an order, but Moskowitz is not his boss. In fact, he is not even a government official. Moskowitz is a Palm Beach doctor who helps wealthy people obtain high-service "concierge" medical care.

More to the point, he is one-third of an informal council that is exerting sweeping influence on the VA from Mar-a-Lago, President Donald Trump's private club in Palm Beach, Florida. The troika is led by Ike Perlmutter, the reclusive chairman of Marvel Entertainment, who is a longtime acquaintance of President Trump's. The third member is a lawyer named Marc Sherman. None of them has ever served in the U.S. military or government.

Yet from a thousand miles away, they have leaned on VA officials and steered policies affecting millions of Americans. They have remained hidden except to a few VA insiders, who have come to call them "the Mar-a-Lago Crowd."
Dan Alexander reports 
New Details About Wilbur Ross' Business Point To Pattern Of Grifting
:
A multimillion-dollar lawsuit has been quietly making its way through the New York State court system over the last three years, pitting a private equity manager named David Storper against his former boss: Secretary of Commerce Wilbur Ross. The pair worked side by side for more than a decade, eventually at the firm, WL Ross & Co.—where, Storper later alleged, Ross stole his interests in a private equity fund, transferred them to himself, then tried to cover it up with bogus paperwork. Two weeks ago, just before the start of a trial with $4 million on the line, Ross and Storper agreed to a confidential settlement, whose existence has never been reported and whose terms remain secret.

It is difficult to imagine the possibility that a man like Ross, who Forbes estimates is worth some $700 million, might steal a few million from one of his business partners. Unless you have heard enough stories about Ross. Two former WL Ross colleagues remember the commerce secretary taking handfuls of Sweet'N Low packets from a nearby restaurant, so he didn't have to go out and buy some for himself. One says workers at his house in the Hamptons used to call the office, claiming Ross had not paid them for their work. Another two people said Ross once pledged $1 million to a charity, then never paid. A commerce official called the tales "petty nonsense," and added that Ross does not put sweetener in his coffee.

There are bigger allegations. Over several months, in speaking with 21 people who know Ross, Forbes uncovered a pattern: Many of those who worked directly with him claim that Ross wrongly siphoned or outright stole a few million here and a few million there, huge amounts for most but not necessarily for the commerce secretary. At least if you consider them individually. But all told, these allegations—which sparked lawsuits, reimbursements and an SEC fine—come to more than $120 million. If even half of the accusations are legitimate, the current United States secretary of commerce could rank among the biggest grifters in American history.
  Joel Currier reports Wesley Bell ousts longtime St. Louis County prosecuting attorney:
Robert McCulloch's 28-year run as St. Louis County's elected prosecutor came to a stunning end Tuesday when he was upset by a Ferguson councilman who promised to reform the criminal justice system.

Wesley Bell, 43, earned 57 percent of the vote in the Democratic primary, according to unofficial results. With no candidate from any other political party in the race, Bell will run unopposed in November.

….

This was the first time McCulloch had faced a challenger since the Ferguson protests that erupted over the killing of Michael Brown by a Ferguson police officer in August 2014. Protesters criticized his office for its handling of the grand jury inquiry into the killing of Brown. The grand jury brought no charges against Officer Darren Wilson.
Heather Long reported (in July) that 
Inflation hits 6-year high, wiping out wage gains for the average American
:
Prices rose at their highest clip since 2012 over the past year, the Labor Department reported Thursday.

The 2.9 percent inflation for the 12-month period ending in June is a sign of a growing economy, but it's also a painful development for workers, whose tepid wage gains have failed to keep pace with the rising prices.

The cost of food, shelter and gas have all risen significantly in the past year. Gas skyrocketed more than 24 percent, rent for a primary residence jumped 3.6 percent and meals at restaurants and cafeterias rose 2.8 percent.

Prices have risen roughly at the same rate as wages, erasing any gains workers may have hoped to realize via bigger paychecks.
The Perseid meteor shower will be this summer's best light show
: