Good morning.

Thursday in Whitewater will be mostly sunny, with a high of seventy-eight.  Sunrise is 6:33 AM and sunset 7:07 PM, for 12h 34m 02s of daytime.  The moon is a waxing crescent with 18.2% of its visible disk illuminated.
Today is the six hundred sixty-ninth day.
Days since Trump's election, with 11.9.16 as the first day.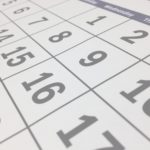 On this day in 1759, Britain defeats France at the Battle of the Plains of Abraham:
The Battle of the Plains of Abraham, also known as the Battle of Quebec (Bataille des Plaines d'Abraham, or Première bataille de Québec in French), was a pivotal battle in the Seven Years' War (referred to as the French and Indian War to describe the North American theatre). The battle, which began on 13 September 1759, was fought by the British Army and Navy against the French Army on a plateau just outside the walls of Quebec City, on land that was originally owned by a farmer named Abraham Martin, hence the name of the battle. The battle involved fewer than 10,000 troops between both sides, but proved to be a deciding moment in the conflict between France and Britain over the fate of New France, influencing the later creation of Canada.[4]

The culmination of a three-month siege by the British, the battle lasted about an hour. British troops commanded by General James Wolfe successfully resisted the column advance of French troops and Canadien militia under General Louis-Joseph, Marquis de Montcalm, employing new tactics that proved extremely effective against standard military formations used in most large European conflicts. Both generals were mortally wounded during the battle; Wolfe received three gunshot wounds that ended his life within minutes of the beginning of the engagement and Montcalm died the next morning after receiving a musket ball wound just below his ribs. In the wake of the battle, the French evacuated the city; their remaining military force in Canada and the rest of North America came under increasing pressure from British forces.

France ceded most of its possessions in eastern North America to Great Britain in the Treaty of Paris.
Recommended for reading in full — 
John Wagner reports
Trump questions number of deaths attributed to Hurricane Maria, falsely says Democrats created a higher count to make him look bad:
President Trump took issue Thursday with the number of deaths attributable to Hurricane Maria, falsely saying a much higher count had been generated by Democrats to "make me look as bad as possible."

A sweeping report from George Washington University released last month estimated there were 2,975 "excess deaths" in the six months after the storm made landfall in Puerto Rico in September 2017.

Trump said on Twitter that "they had anywhere from 6 to 18 deaths" when he visited the island about two weeks after the storm.

….

Trump's tweets — which came as a highly dangerous Hurricane Florence churned toward the Carolinas — brought an immediate rebuke from Democrats in Congress, as well as some Republicans.

Rep. Ileana Ros Lehtinen (R-Fla.) said she believes the figure of nearly 3,000 is sound.

"What kind of mind twists that statistic into 'Oh, fake news is trying to hurt my image,'" she said. "How can you be so self-centered and try to distort the truth so much? It's mind boggling."

In a tweet, Sen. Edward J. Markey (D-Mass.) said only Trump "could see the tragedy in Puerto Rico and conclude that he is the victim. May God bless the souls of the nearly 3,000 Americans that died in Puerto Rico and may he take pity on your soul, Mr. President."
(There may never have been a more excuse-making, irresponsible chief executive than Donald J. Trump.)
Seam Illing writes
Trump's ties to the Russian mafia go back 3 decades
("Journalist Craig Unger talks Russia, Trump, and "one of the greatest intelligence operations in history"):
A lightly edited transcript of our conversation follows.

Sean Illing

I'll ask you straightforwardly: Do you believe the Russian government successfully targeted and compromised Trump?

Craig Unger

Yes, absolutely. But let's go back in time, because I think all of this began as a money-laundering operation with the Russian mafia. It's well known that Trump likes doing business with gangsters, in part because they pay top dollar and loan money when traditional banks won't, so it was a win-win for both sides.

The key point I want to get across in the book is that the Russian mafia is different than the American mafia, and I think a lot of Americans don't understand this. In Russia, the mafia is essentially a state actor. When I interviewed Gen. Oleg Kalugin, who is a former head of counterintelligence in the KGB and had been Vladimir Putin's boss at one point, I asked him about the mafia. He said, "Oh, it's part of the KGB. It's part of the Russian government."

And that's essential to the whole premise of the book. Trump was working with the Russian mafia for more than 30 years. He was profiting from them. They rescued him. They bailed him out. They took him from being $4 billion in debt to becoming a multibillionaire again, and they fueled his political ambitions, starting more than 30 years ago. This means Trump was in bed with the Kremlin as well, whether he knew it or not.

Sean Illing

Let's dig into this a bit. You claimed just now, as you do in the book, that the Russian mafia has been using Trump-branded real estate to launder money for over three decades. What evidence do you have to back this up?

Craig Unger

You really have to go back 20 or 30 years to understand who the key Russians were, what role they played in the Russian mafia, and how they related to Trump.

The very first episode that's been documented, to my knowledge, was in 1984 when David Bogatin — who is a Russian mobster, convicted gasoline bootlegger, and close ally of Semion Mogilevich, a major Russian mob boss — met with Trump in Trump Tower right after it opened. Bogatin came to that meeting prepared to spend $6 million, which is equivalent to about $15 million today.

Bogatin bought five condos from Trump at that meeting. Those condos were later seized by the government, which claimed they were used to launder money for the Russian mob. [Full interview continues @ Vox.com.]
The Committee to Investigate Russia asks 
Is Russian Money Behind Graham's Growing Defense of Trump?:
The Intellectualist, a left-leaning news aggregator, points out that Senator Lindsey Graham (R-SC) has received at least $800,000 in campaign donations from a man with ties to Putin-allied oligarchs, which could explain why the Senator has been increasingly supportive of President Trump lately.

Ruth May, in a piece for the Dallas Morning News, details the donations from Len Blavatnik, "one of the largest donors to GOP political action committees in the 2015-16 election cycle."

Data from the Federal Election Commission show that Blavatnik's campaign contributions dating back to 2009-10 were fairly balanced across party lines and relatively modest for a billionaire. During that season he contributed $53,400. His contributions increased to $135,552 in 2011-12 and to $273,600 in 2013-14, still bipartisan.

In 2015-16, everything changed. Blavatnik's political contributions soared and made a hard right turn as he pumped $6.35 million into GOP political action committees, with millions of dollars going to top Republican leaders including Sens. Mitch McConnell, Marco Rubio and Lindsey Graham.

In 2017, donations continued, with $41,000 going to both Republican and Democrat candidates, along with $1 million to McConnell's Senate Leadership Fund.

An infographic accompanying May's article notes the following:

Blavatnik contributed $800,000 to the Security is Strength PAC, associated with Sen. Lindsey Graham, R-S.C., via Access Industries.

Blavatnik and oligarch Viktor Vekselberg met attending university in Russia years ago, and together they now own a 20.5% stake in Rusal, oligarch Oleg Deripaska's aluminum company.

Further, nearly 4 percent of Deripaska's stake in Rusal is owned by Putin's state-controlled bank, VTB, which is currently under U.S. sanctions. VTB was exposed in the Panama Papers in 2016 for facilitating the flow of billions of dollars to offshore companies linked to Putin.

Earlier this year, The Associated Press reported that Paul Manafort, Trump's former campaign manager, began collecting $10 million a year in 2006 from Deripaska to advance Putin's interests with Western governments. Deripaska's name turned up again in an email handed over to Mueller's team by Manafort's attorneys …

(…)

Vekselberg has connections to at least two Americans who made significant GOP campaign contributions during the last cycle. They are among several Americans who also merit Mueller's scrutiny.

The first is his cousin Andrew Intrater, and the second is Alexander Shustorovich.
(See also How Putin's oligarchs funneled millions into GOP campaigns and GOP campaigns took $7.35 million from oligarch linked to Russia, both stories reported from the Dallas Morning News.)
Anne Applebaum writes 
A Warning From Europe: The Worst Is Yet to Come
("Polarization. Conspiracy theories. Attacks on the free press. An obsession with loyalty. Recent events in the United States follow a pattern Europeans know all too well"):
onarchy, tyranny, oligarchy, democracy—these were all familiar to Aristotle more than 2,000 years ago. But the illiberal one-party state, now found all over the world—think of China, Venezuela, Zimbabwe—was first developed by Lenin, in Russia, starting in 1917. In the political-science textbooks of the future, the Soviet Union's founder will surely be remembered not for his Marxist beliefs, but as the inventor of this enduring form of political organization. It is the model that many of the world's budding autocrats use today.

Unlike Marxism, the Leninist one-party state is not a philosophy. It is a mechanism for holding power. It works because it clearly defines who gets to be the elite—the political elite, the cultural elite, the financial elite. In monarchies such as prerevolutionary France and Russia, the right to rule was granted to the aristocracy, which defined itself by rigid codes of breeding and etiquette. In modern Western democracies, the right to rule is granted, at least in theory, by different forms of competition: campaigning and voting, meritocratic tests that determine access to higher education and the civil service, free markets. Old-fashioned social hierarchies are usually part of the mix, but in modern Britain, America, Germany, France, and until recently Poland, we have assumed that competition is the most just and efficient way to distribute power. The best-run businesses should make the most money. The most appealing and competent politicians should rule. The contests between them should take place on an even playing field, to ensure a fair outcome.

Lenin's one-party state was based on different values. It overthrew the aristocratic order. But it did not put a competitive model in place. The Bolshevik one-party state was not merely undemocratic; it was also anticompetitive and antimeritocratic. Places in universities, civil-service jobs, and roles in government and industry did not go to the most industrious or the most capable. Instead, they went to the most loyal. People advanced because they were willing to conform to the rules of party membership. Though those rules were different at different times, they were consistent in certain ways. They usually excluded the former ruling elite and their children, as well as suspicious ethnic groups. They favored the children of the working class. Above all, they favored people who loudly professed belief in the creed, who attended party meetings, who participated in public displays of enthusiasm. Unlike an ordinary oligarchy, the one-party state allows for upward mobility: True believers can advance. As Hannah Arendt wrote back in the 1940s, the worst kind of one-party state "invariably replaces all first-rate talents, regardless of their sympathies, with those crackpots and fools whose lack of intelligence and creativity is still the best guarantee of their loyalty."

Lenin's one-party system also reflected his disdain for the idea of a neutral state, of apolitical civil servants and an objective media. He wrote that freedom of the press "is a deception." He mocked freedom of assembly as a "hollow phrase." As for parliamentary democracy itself, that was no more than "a machine for the suppression of the working class." In the Bolshevik imagination, the press could be free, and public institutions could be fair, only once they were controlled by the working class—via the party.
NASA shows 
Hurricane Florence From Space on September 12:
A high definition camera outside the International Space Station captured a stark and sobering view of Hurricane Florence at 7:50 a.m. EDT on Sept. 12. NASA satellites track the storm: https://go.nasa.gov/2CEmDGQ This video was taken as Florence churned across the Atlantic in a west-northwesterly direction with winds of 130 miles an hour. The National Hurricane Center forecasts additional strengthening for Florence before it reaches the coastline of North Carolina and South Carolina early Friday, Sept. 14.