Good morning.


Wednesday in Whitewater will see scattered afternoon showers, with a high of seventy-six.  Sunrise is 6:39 AM and sunset 6:56 PM, for 12h 16m 47s of daytime.  The moon is a waxing gibbous with 73.7% of its visible disk illuminated.
Whitewater's Parks & Rec Board meets at 5:30 PM.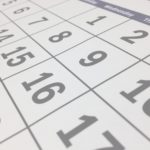 On this day in 1832, the Sauk and Fox cede Iowa lands:
On this date Sauk and Fox Indians signed the treaty ending the Black Hawk War. The treaty demanded that the Sauk cede some six million acres of land that ran the length of the eastern boundary of modern-day Iowa. The Sauk and Fox were given until June 1, 1833 to leave the area and never return to the surrendered lands. Some sources place the date as September 21. [Source: Along the Black Hawk Trail by William F. Stark, p. 160-161]
Recommended for reading in full — 
A fired prison guard who falsely claimed she had repeatedly checked on a teen inmate before the inmate hanged herself in her cell has won reinstatement — with back pay.

Taxpayers must pay guard Rosemary Esterholm about $29,000 after the Wisconsin Employment Relations Commission determined last week that she was wrongly fired in March and must get her job back.

The decision follows a round of firings in March around the time the state reached an $18.9 million settlement with a former 16-year-old inmate who was severely brain damaged after she hanged herself at Copper Lake School for Girls.

Copper Lake and Lincoln Hills School for Boys, which sit on the same campus north of Wausau, have been under criminal investigation since 2015 for prisoner abuse and child neglect. The facilities are slated to close by 2021.
Today, the U.S. Census Bureau reported that 39.7 million Americans experienced poverty last year – statistically the same as last year. In order to effectively craft policies to combat poverty, we need to know exactly who is poor – not just whether their pre-tax income falls below a given number.  Millions of Americans – including children and their parents, senior citizens, people with disabilities, and workers – make up the national number of people living in poverty.

Each year, the U.S. Census Bureau calculates how many people overall in the United States were living in poverty in a given year by both the official and supplemental poverty measure. Specifically, the official poverty measure utilizes a formula (pre-tax income must be less than the current value of three times a minimum food diet in 1963 adjusted by family composition), that determines whether family is below the poverty threshold.

….

For the past several years, I have worked with my colleagues at The Hamilton Project to produce an annual update characterizing those who are living below the official poverty line—with a particular focus on working-age adults. Today, we learn in broad strokes who lived below the poverty line in 2017.

12.8 million children lived in poverty.

3.5 million fewer children lived in poverty than at the depths of the Great Recession in 2010. The share of children in poverty continues to decline; children made up a smaller share (32.2 percent) of those in poverty than at any point in the past 30 years. This is a welcome development, but children still represent an unacceptably large share of those in poverty given that we know that childhood is a time for indispensable and cost-effect investments.

4.7 million senior citizens lived in poverty.

Senior citizens are decreasingly likely to live in poverty, but because the U.S. population is aging, the number of senior citizens living in poverty will likely continue to increase. Senior women are twice as likely to experience poverty as men; a recent Hamilton Project at Brookings proposalrecommends that Social Security beneficiaries be permitted to voluntarily forgo some benefits to in exchange for an enhanced benefit in the event of one's own disability or the death of a spouse.

3.8 million working-age adults with a disability lived in poverty.

The share of working-age adults in poverty – who reported not working due to disability – has doubled in the past 30 years, rising from a 10.9 percent share of the working-age poor in 1986 to a 20.5 percent share in 2016. A quarter of working-age adults with a disability lived in poverty in 2017. Different policy solutions are required for those who are not capable of achieving economic self-sufficiency through work than for those who are, including reforming and modernizing disability insurance programs.
Natasha Bertrand writes 'Carter Page Is a Very Unlikely GOP Hero' ("President Trump and House Republicans are declassifying documents to allege the campaign aide was spied on by Hillary Clinton partisans, but the FBI had been investigating Page's ties to Russian intelligence for years"):
Intelligence and law-enforcement veterans broadly agree that President Donald Trump's latest directive to the FBI and Justice Department—issued after much urging from a small group of his GOP supporters in Congress—to declassify portions of a Foreign Intelligence Surveillance Act (fisa) warrant and other documents that are part of the ongoing Russia investigation is remarkable.

"This appears to be an unprecedented use of the president's discretionary authority to declassify information for purely partisan political reasons," said David Laufman, a former high-ranking DOJ official who served as the chief of the Counterintelligence and Export Control Section before leaving in February. "I believe it raises the resignation issue more forcefully than anything the president has done so far," said John McLaughlin, a former acting director of the CIA.

But one of the more bizarre subplots in the ongoing saga of Trump and House Republicans condemning alleged "deep state" corruption has been the martyrdom of Carter Page—a former Trump campaign adviser suspected by the FBI of acting as a foreign agent for Russia, and the subject of the fisawarrants that Trump and his allies now want declassified. "Carter Page is a very unlikely GOP hero," Democratic Congressman Adam Schiff, the ranking member of the House Intelligence Committee, told me. "But there's a desperation by Republicans to cast the initiation of the Russia investigation as illegitimate. And that includes creating a completely different story around Carter Page."

….

But it's looking more and more like House Republicans have chosen to die on a hill that's shifting below their feet. "Be careful what you wish for," Democratic Senator Mark Warner, the ranking member of the Senate Intelligence Committee, told reporters on Tuesday. He was indicating, according to an aide, that "it's simply impossible to review the documents" on Page and conclude anything other than that the FBI "had ample reason" to investigate him. It's not only Democratic senators who believe that: Republican Senator Richard Burr, the chairman of the Senate Intelligence Committee, told CNN in July that he believes the fisa judges had "sound reasons" for issuing the Page surveillance warrant to the FBI. "I don't think I ever expressed that I thought the fisa application came up short," Burr said at the time.
Although Washington Post journalists and other fact-checkers have dutifully documented President Donald Trump's now more than 5,000 misleading statements and outright lies, the American public may no longer pay much attention to the exhausting flood of misinformation. Now, a book-length study from the nonpartisan RAND Corporation warns that a growing disregard for basic facts could have dire longterm consequences for American democracy.

From June through August, Trump averaged more than 15 bogus statements a day—more than triple his daily rate in 2017. Recently, he went after Google, falsely claiming the country's biggest information search tool is "rigged" to make him look bad. He sowed confusion over a key statement he made about the Russia investigation by falsely accusing NBC News of doctoring video of his famous interview with Lester Holt (which has been publicly available in full since May 2017). And in his startling rebuke of an official government-commissioned report concluding that 2,975 people in Puerto Rico died in the aftermath of Hurricane Maria, Trump falsely claimed that the report was a Democratic hit job and that the toll "did not go up by much" beyond 6 to 18 deaths.

This unprecedented behavior from a US president is akin to dumping gasoline on a long-smoldering trend RAND researchers call "Truth Decay": a deepening disagreement over basic facts that is increasingly undercutting the fundamentals of our democracy, from elections to policymaking. When Trump's personal lawyer makes the argument that "truth isn't truth" in Robert Mueller's investigation, or argues that "facts develop" to explain away a shifting story about the infamous 2016 Trump Tower meeting, this misinformation coming from the highest levels of the US government fuels blind partisanship. And it could potentially leave the public confused and mistrustful during crucial times, from national votes to a national security crisis.