Good morning.


Thursday in Whitewater will see morning showers, then afternoon clearing, with a high of eighty-five.  Sunrise is 6:40 AM and sunset 6:54 PM, for 12h 13m 54s of daytime.  The moon is a waxing gibbous with 82.1% of its visible disk illuminated.
Whitewater's Community Development Authority meets at 5:30 PM.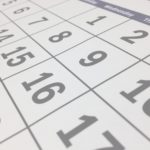 On this day in 1863, the Battle of Chickamauga, Georgia, ends:
For three days, 58,000 Union troops had faced off against 66,000 Confederates in the war's second-bloodiest battle. The battle left Union troops pinned inside Chattanooga, Tennessee, and temporarily halted their advance into the heart of the Confederacy. Nine Wisconsin regiments participated.
Recommended for reading in full — 
The warren of cubicles was secured behind a metal door. The name on the hallway placard had changed often over the years, most recently designating the space as part of the Mission Center for Europe and Eurasia. But internally, the office was known by its unofficial title: "Russia House."

The unit had for decades been the center of gravity at the CIA, an agency within the agency, locked in battle with the KGB for the duration of the Cold War. The department's prestige had waned after the Sept. 11, 2001, attacks, and it was forced at one point to surrender space to counterterrorism officers.

But Russia House later reclaimed that real estate and began rebuilding, vaulting back to relevance as Moscow reasserted itself. Here, among a maze of desks, dozens of reports officers fielded encrypted cables from abroad, and "targeters" meticulously scoured data on Russian officials, agencies, businesses and communications networks the CIA might exploit for intelligence.

In the months leading up to the 2016 election, senior Russia House officials held a series of meetings in a conference room adorned with Stalin-era posters, seeking to make sense of disconcerting reports that Moscow had mounted a covert operation to upend the U.S. presidential race.

By early August, the sense of alarm had become so acute that CIA Director John Brennan called White House Chief of Staff Denis McDonough. "I need to get in to see the president," Brennan said, with unusual urgency in his voice.

Brennan had just spent two days sequestered in his office reviewing a small mountain of material on Russia. The conference table at the center of the dark-paneled room was stacked with dozens of binders bearing stamps of TS/SCI — for "top secret, sensitive compartmented information" — and code words corresponding to collection platforms aimed at the Kremlin.

There were piles of finished assessments, but Brennan had also ordered up what agency veterans call the "raw stuff" — unprocessed material from informants, listening devices, computer implants and other sources. Clearing his schedule, Brennan pored over all of it, his door closed, staying so late that the glow through his office windows remained visible deep into the night from the darkened driveway that winds past the headquarters building's main entrance.

The description of Brennan and this article is adapted from "The Apprentice: Trump, Russia and the Subversion of American Democracy," a Washington Post book, which will be published Oct. 2 by Custom House.
Scott Shane and Mark Mazzetti report The Plot to Subvert an Election ("Unraveling the Russia Story So Far"):
ON AN OCTOBER AFTERNOON BEFORE THE 2016 ELECTION, a huge banner was unfurled from the Manhattan Bridge in New York City: Vladimir V. Putin against a Russian-flag background, and the unlikely word "Peacemaker" below. It was a daredevil happy birthday to the Russian president, who was turning 64.

In November, shortly after Donald J. Trump eked out a victory that Moscow had worked to assist, an even bigger banner appeared, this time on the Arlington Memorial Bridge in Washington: the face of President Barack Obama and "Goodbye Murderer" in big red letters.

Police never identified who had hung the banners, but there were clues. The earliest promoters of the images on Twitter were American-sounding accounts, including @LeroyLovesUSA, later exposed as Russian fakes operated from St. Petersburg to influence American voters.

The Kremlin, it appeared, had reached onto United States soil in New York and Washington. The banners may well have been intended as visual victory laps for the most effective foreign interference in an American election in history.

For many Americans, the Trump-Russia story as it has been voluminously reported over the past two years is a confusing tangle of unfamiliar names and cyberjargon, further obscured by the shout-fest of partisan politics. What Robert S. Mueller III, the special counsel in charge of the investigation, may know or may yet discover is still uncertain. President Trump's Twitter outbursts that it is all a "hoax" and a "witch hunt," in the face of a mountain of evidence to the contrary, have taken a toll on public comprehension.

But to travel back to 2016 and trace the major plotlines of the Russian attack is to underscore what we now know with certainty: The Russians carried out a landmark intervention that will be examined for decades to come. Acting on the personal animus of Mr. Putin, public and private instruments of Russian power moved with daring and skill to harness the currents of American politics. Well-connected Russians worked aggressively to recruit or influence people inside the Trump campaign.
The Department of Health and Human Services is diverting millions of dollars in funding from a number of programs, including the Centers for Disease Control and Prevention and the National Institutes of Health, to pay for housing for the growing population of detained immigrant children.

In a letter sent to Sen. Patty Murray, D.-Wash., and obtained by Yahoo News, HHS Secretary Alex Azar outlined his plan to reallocate up to $266 million in funding for the current fiscal year, which ends on Sept. 30, to the Unaccompanied Alien Children (UAC) program in the Office of Refugee Resettlement (ORR).

Nearly $80 million of that money will come from other refugee support programs within ORR, which have seen their needs significantly diminished as the Trump administration makes drastic cuts to the annual refugee numbers. The rest is being taken from other programs, including $16.7 million from Head Start, $5.7 million from the Ryan White HIV/AIDS program and $13.3 million from the National Cancer Institute. Money is also being diverted from programs dedicated to mental and maternal health, women's shelters and substance abuse.
Put another way, the potential costs of Trump's trade war could be even more difficult for the president to swallow. The import taxes imposed by the Trump administration will end up being a larger burden for the economy next year than all the taxes associated with the Affordable Care Act—a law that Trump has often described as "a disaster" for Americans.

While Trump has described tariffs as being "the greatest" and promised that his bellicose trade policies will ultimately benefit American workers and the economy, these two new assessments of the costs of those policies should raise questions among Republicans, who largely favored the tax cuts and opposed the new taxes created by Obamacare.

And both assessments come at a pivotal moment in the trade war. On Monday, Trump announced a new round of tariffs targeting $200 billion in Chinese imports, on top of about $50 billion in goods already subject to tariffs. It is a clear escalation of the trade war, and Trump has already signaled a willingness to go further. "If China takes additional retaliatory action, which is almost certain, we will immediately pursue phase three," the White House said in a statement, "which is tariffs on approximately $267 billion of additional imports."

China has already announced plans to retaliate.

We're probably at least several months away from all that coming to pass. The new tariffs announced this week will take effect on September 24, ramping up from 10 percent to 25 percent after the holiday season passes. (The timing seems like a deliberate attempt to shield American shoppers from some of the consequences of the trade war during retailers' most wonderful time of the year.) Any additional trade barriers are likely to remain only threats until after that.