Good morning.

Friday in Whitewater will see a mix of clouds and sunshine, with a high of sixty-five. Sunrise is 6:42 AM and sunset 6:53 PM, for 12h 11m 02s of daytime. The moon is a waxing gibbous with 87.9% of its visible disk illuminated.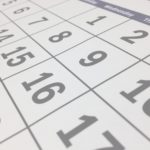 On this day in 1780, Benedict Arnold's treason against his own nation becomes concrete:
Early in May 1779, Arnold met with Philadelphia merchant Joseph Stansbury[66] who then "went secretly to New York with a tender of [Arnold's] services to Sir Henry Clinton".[67] Stansbury ignored instructions from Arnold to involve no one else in the plot, and he crossed the British lines and went to see Jonathan Odell in New York. Odell was a Loyalist working with William Franklin, the last colonial governor of New Jersey and the son of Benjamin Franklin. On May 9, Franklin introduced Stansbury to Major André, who had just been named the British spy chief.[68] This was the beginning of a secret correspondence between Arnold and André, sometimes using his wife Peggy as a willing intermediary, that culminated more than a year later with Arnold's change of sides.[52]

….

Arnold and [British major John] André finally met on September 21 [1780] at the Joshua Hett Smith House. On the morning of September 22, the outpost at Verplanck's Point under command of Col. James Livingston fired on HMS Vulture, the ship that was intended to carry André back to New York. This action did sufficient damage that she retreated downriver, forcing André to return to New York overland. Arnold wrote out passes for André so that he would be able to pass through the lines, and he also gave him plans for West Point.[90]

André was captured near Tarrytown, New York on Saturday, September 23 by three Westchester militiamen named John Paulding, Isaac Van Wart, and David Williams.[91] They found the papers exposing the plot to capture West Point and sent them to Washington, and Arnold's intentions came to light after Washington examined them.[92] Meanwhile, André convinced the unsuspecting Colonel John Jameson, to whom he was delivered, to send him back to Arnold at West Point. However, Major Benjamin Tallmadge, a member of the Culper Ring established under Washington's orders,[93] insisted that Jameson order the prisoner to be intercepted and brought back. Jameson reluctantly recalled the lieutenant who had been delivering André into Arnold's custody, but then sent the same lieutenant as a messenger to notify Arnold of André's arrest.[94]

Arnold learned of André's capture the morning of September 24 when he received Jameson's message, and he learned that Jameson had sent Washington the papers which André was carrying. He received the letter while waiting for Washington, with whom he had planned to have breakfast.[95] He immediately hastened to the shore and ordered bargemen to row him downriver to where HMS Vulture was anchored, which then took him to New York.[96] From the ship, he wrote a letter to Washington,[97] requesting that Peggy be given safe passage to her family in Philadelphia—a request that Washington granted.[98]

Washington remained calm when he was presented with evidence of Arnold's activities. He did, however, investigate its extent, and suggested that he was willing to exchange André for Arnold during negotiations with General Clinton concerning André's fate. Clinton refused this suggestion; after a military tribunal, André was hanged at Tappan, New York on October 2. Washington also infiltrated men into New York in an attempt to capture Arnold. This plan very nearly succeeded, but failed when Arnold changed living quarters prior to sailing for Virginia in December.[99]
Recommended for reading in full —
Andre Phillips says he has no choice but to raise prices by as much as 10 percent.

Phillips, a manager at Wyckes Furniture Outlet in San Diego, says manufacturers began notifying him two weeks ago that they would begin charging him 5 percent to 10 percent more on everyday goods such as dining chairs and bookcases beginning Monday, as the Trump administration's latest round of tariffs on $200 billion worth of Chinese goods goes into effect. And if he doesn't pass on that increase to shoppers, he says he'll lose money on each item he sells.

The furniture retailer, which has three stores in California, is already struggling to compete with giants such as Amazon and Wayfair, which often undercut the company's prices on everything from coat racks to bedroom furniture. Now Phillips says tariff-related expenses will put him at an even bigger disadvantage against his largest competitors.

"To be told suddenly that you're going to be hit with a 10 percent surcharge on items that you planned for and ordered six months ago — well, that's very hard to recover from," said Phillips, who says he's expecting price increases on roughly $80,000 worth of furniture that is already en route from China. "Today's customers want the best price they can get, and if we're not cheaper than Amazon, there's no reason anybody is going to buy from us."
FEMA's housing help was slow in arriving, plagued by bureaucratic delays and regulations that failed to take into account the hundreds of thousands in Puerto Rico who had no clear title to their properties.

Time and again, people asked for help in getting the most basic kinds of repairs — for missing roofs, collapsed walls, dangerous mold, soaked belongings — then waited for months and often did not get enough to even start the process.

Of the 1.1 million people who requested help from FEMA, about 58 percent were denied. Among those who appealed, 75 percent were rejected again. The median grant given to repair homes was $1,800, compared with about $9,127 paid out to survivors of Hurricane Harvey in Texas, according to a Times analysis.

All told, FEMA spent nearly twice as much for housing repair grants in Texas as it did in Puerto Rico, though the money went to 51,000 fewer people.
The Trump administration is unable to account for the whereabouts of nearly 1,500 migrant children who illegally entered the United States alone this year and were placed with sponsors after leaving federal shelters, according to congressional findings released on Tuesday.

The revelation echoes an admission in April by the Department of Health and Human Services that the government had similarly lost track of an additional 1,475 migrant children it had moved out of shelters last year.

In findings that lawmakers described as troubling, Senate investigators said the department could not determine with certainty the whereabouts of 1,488 out of 11,254 children the agency had placed with sponsors in 2018, based on follow-up calls from April 1 to June 30.

The inability to track the whereabouts of migrant children after they have been released to sponsors has raised concerns that they could end up with human traffickers or be used as laborers by people posing as relatives.
Fairness and accuracy are not served by pretending to have no point of view. They are served by acknowledging where you're coming from and then being rigorous about following the facts where they lead.

….

Because journalism couldn't afford to make enemies, it gave up its moral compass.

….

The truth is, the press is the enemy—of secrecy, corruption, and manipulation. And it should be the enemy of white supremacy and other anti-democratic lies.