Good morning.


 Wednesday in Whitewater will see a mixture of clouds and sun with a high of sixty-three.  Sunrise is 6:47 AM and sunset 6:44 PM, for 11h 56m 36s of daytime.  The moon is a waning gibbous with 97.8% of its visible disk illuminated.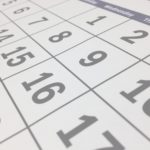 On this day in 1960, the first Kennedy-Nixon debate takes place.
Recommended for reading in full — Evers considers tax cuts for needy families, Walker's former transportation secretary escalates criticism, members of the U.N. laugh at Trump, Russian propagandists try new tricks, and video of a bear catching fish underwater —
Tony Evers, the state superintendent of public schools and Democratic gubernatorial candidate, says he wants to help more than 860,000 of Wisconsin's neediest families with a tax break. But how he would fund those cuts is a fluid process.

Speaking at a Milwaukee Rotary Club event Tuesday, Evers cited an August United Way of Wisconsin report that found almost 40 percent of Wisconsin families struggled to pay for basic needs like transportation and child care.

Evers said giving these families a tax cut would boost the state's economy more evenly. Funding these cuts, he said, is a matter of priorities.

"You go to the budget, you get the best you can and you try to do it without any taxes and it happens," Evers said. "It happens every single time."

Evers maintains the state can find savings in parts of government, including the Wisconsin Economic Development Corp., the state's job creation agency, which Evers has vowed to eliminate and replace.
In a Tuesday interview with the Wisconsin State Journal, Mark Gottlieb, a Republican who led the state Department of Transportation from 2011 to 2017, also said Walker is "fear-mongering" by claiming his campaign opponent, Democrat Tony Evers, could raise the gas tax by as much as a dollar per gallon.

Those comments came shortly before Walker appeared at a Milton Interstate rest stop Tuesday, touting his expedited plans for part of the Interstate 39-90 project in Dane and Rock counties.

How to pay for roads and bridges has been a longstanding political flashpoint for Walker. Gottlieb's latest remarks are an indicator the issue will not abate as the general election nears.
President Trump has long argued that the United States has been taken advantage of by other nations — a "laughing stock to the entire World," he said on Twitter in 2014 — and his political rise was based on the premise that he had the strength and resolve to change that.

But at the U.N. General Assembly on Tuesday, Trump got a comeuppance on the world's biggest stage. Delivering a speech that aimed to establish U.S. "sovereignty" over the whims and needs of other nations, the president's triumphant moment was marred in the first minute when he was met by laughter — at his expense.

The embarrassing exchange came when Trump boasted that his administration had accomplished more over two years than "almost any administration" in American history, eliciting audible guffaws in the cavernous chamber hall.
The ongoing cat-and-mouse game between Russia-linked propagandists and tech companies now includes a simple tactic the Russians are using to sidestep social media bans — changing web addresses.

Reddit users last week were able to trace links posted to a pro-Trump community back to a Russian propaganda website that shares web infrastructure with the Kremlin's Internet Research Agency (IRA). The links appeared to have been custom-made to appeal to a particular community, /r/The_Donald, which is known to be the most fervent and active in support of the president.

The address-changing effort highlights how propagandists continue to push disinformation on digital media platforms, employing new strategies to hide their origins as companies begin to crack down on foreign influence campaigns.

Cosimo Mortola, an analyst who tracks Russian disinformation for security firm FireEye, said that propaganda operations that started years ago have learned new tricks.

"We've been tracking the IRA for several years and there's no doubt that they're getting more sophisticated," Mortola said.