Good morning.

August 2018's last day in Whitewater will be increasingly cloudy with a high of eighty. Sunrise is 6:19 AM and sunset 7:30 PM, for 13h 10m 50s of daytime. The moon is a waning gibbous with 76.1% of its visible disk illuminated.
Today is the six hundred fifty-sixth day.
Days since Trump's election, with 11.9.16 as the first day.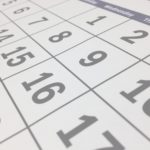 On this day in 1864, the Battle of Jonesborough begins:
The Battle of Jonesborough (modern name Jonesboro) was fought August 31–September 1, 1864, during the Atlanta Campaign in the American Civil War. Two Union armies led by Maj. Gen. William T. Sherman maneuvered to draw the Army of Tennessee (led by John Bell Hood) away from their defenses at Atlanta, Georgia, where it could be destroyed.

Although Hood's army was not destroyed, the city of Atlanta was abandoned and then occupied by Union troops for the rest of the war. The fall of Atlanta also had far-reaching political as well as military effects on the course of the war.
Among those supporting the defense of the Union, "[t]he 1st, 12th, 16th, 17th, 21st, 24th, 25th and 32nd Wisconsin Infantry regiments along with the 5th and 10th Wisconsin Light Artillery batteries fought in this battle."
Recommended for reading in full —
Ashley Parker reports
'Totally dishonest': Trump asserts only he can be trusted over opponents and 'fake news'
:
Over roughly the past day, President Trump has decried the "totally dishonest" media, with its "fake news" and "fake books." He has argued that Google is biased against conservatives. And he has accused NBC News of "fudging" the tape of an interview with him that has been available online for more than a year.

The president has even declared there is no chaos in his White House, which he claimed is a "?'smooth running machine' with changing parts," despite the tumult that emanates almost daily from within its walls.

Trump's assertions — all on Twitter, some false, some without clear evidence — come just over nine weeks before the midterm elections that could help determine his fate, and they are bound by one unifying theme: All of his perceived opponents are peddling false facts and only Trump can be trusted.
(The serial liar seeks to inoculate himself against refutation by claiming that only his words are believable.)
Ali Veshi shows
how simply and plainly Trump's claims are refuted
:
This is unusual even by the standards of dishonest @realDonaldTrump tweets. Here's the entire, unedited Trump interview with Lester Holt, that has been available to anyone who's wanted to see it from the beginning. https://t.co/Oj5e4VeaTf https://t.co/6F3P9HMXQo

— Ali Velshi (@AliVelshi) August 30, 2018
Jeff Horwitz reports
Tabloid that kept Trump secrets faces losses, legal trouble
:
WASHINGTON (AP) — The National Enquirer has long explained its support for Donald Trump as a business decision based on the president's popularity among its readers. But private financial documents and circulation figures obtained by The Associated Press show that the tabloid's business was declining even as it published stories attacking Trump's political foes and, prosecutors claim, helped suppress stories about his alleged sexual affairs.

The Enquirer's privately held parent company, American Media Inc., lost $72 million for the year ending in March, the records obtained by the AP show. And despite AMI chairman David Pecker's claims that the Enquirer's heavy focus on Trump sells magazines, the documents show that the Enquirer's average weekly circulation fell by 18 percent to 265,000 in its 2018 fiscal year from the same period the year before — the greatest percentage loss of any AMI-owned publication. The slide follows the Enquirer's 15 percent circulation loss for the previous 12 months, a span that included the presidential election.

More broadly, the documents obtained by the AP show that American Media isn't making enough money to cover the interest accruing on its $882 million in long-term debt and that the company expects "continued declines in circulation and advertising revenues" in the current year. That leaves AMI reliant on debt to keep its operations afloat and finance a string of recent acquisitions that are transforming the tabloid news industry.
Holger Roonemaa and Inga Springe report
This Is How Russian Propaganda Actually Works In The 21st Century
("Skype logs and other documents obtained by BuzzFeed News offer a rare glimpse into the inner workings of the Kremlin's propaganda machine"):
TALLINN, Estonia — The Russian government discreetly funded a group of seemingly independent news websites in Eastern Europe to pump out stories dictated to them by the Kremlin, BuzzFeed News and its reporting partners can reveal.

Russian state media created secret companies in order to bankroll websites in the Baltic states — a key battleground between Russia and the West — and elsewhere in Eastern Europe and Central Asia.

The scheme has only come to light through Skype chats and documents obtained by BuzzFeed News, Estonian newspaper Postimees, and investigative journalism outlet Re:Baltica via freedom of information laws, as part of a criminal probe into the individual who was Moscow's man on the ground in Estonia.

The Skype logs and other files, obtained from computers seized by investigators, reveal the secrets and obfuscating tactics used by Russia as it tries to influence public opinion and push Kremlin talking points.

The websites, all called Baltnews, presented themselves as independent news outlets, but in fact, editorial lines were dictated directly by Moscow.
Go
Behind the Scenes of the 'Walking With Dinosaurs' Show
: