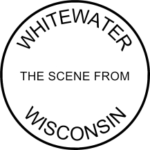 For many years, Republicans have railed against Madison, and against Dane County, as bastions of dysfunctional liberalism. Indeed, this impulse has been strong even after the GOP gained control of both chambers of the legislature and the governor's office.
Funny, though, that it's Dane County – not the WOW counties of Waukesha, Ozaukee, or Washington – that's the engine of state growth:
Fueled by a tech boomlet, Dane is adding people at a faster rate than any county its size between Minnesota and Massachusetts.  In 2016, it accounted for almost 80% of Wisconsin's net population growth and is now home to more than 530,000 people.

"It is just stunning what has happened," said economic consultant and former university administrator David J. Ward, describing a physical transformation that includes an apartment-building spree in downtown Madison as well as Epic Systems' giant tech campus in suburban Verona, a new-economy wonderland where more than 9,000 employees (many in their 20s) work in a chain of whimsical buildings planted in old farm fields.

…

"We're obviously doing something right and a lot better than the way (Walker) is doing it for the rest of the state. And it's not because we're the home of the state university and it's not because of state government, because he has spent the better part of the last seven years strangling them," said [Madison Mayor Paul] Soglin in an interview, arguing that his city represents a growth model of investing in education and quality of life and "creating a great place where people want to be." (He contrasted it to the use of massive subsidies to bring FoxConn to Wisconsin).

Dane County Executive Joe Parisi, who also bristled at Walker's tweet, pointed to the state's new ad campaign to draw millennials from Chicago, noting the Madison area is the one place in Wisconsin attracting that age group in significant numbers. (Many of Epic's employees settle in downtown Madison and take a dedicated bus every day to the Verona campus.)

"Guess where millennials want to live? In communities that are tolerant, that invest in quality of life, that care about their environment, that provide recreational opportunities for them, a thriving downtown — everything Dane County has. We've worked on that," Parisi said.
See Dane County is undergoing an economic boom @ Milwaukee Journal Sentinel.
A few remarks:
A small-town like Whitewater's heard so much about development from the center-right, as though they owned the concept (and indeed, the town), but they've left Whitewater only stagnant.
This libertarian blogger is a member of no political party.
Although not a member of a party, it should be clear to anyone visiting this website that I'm opposed to Trumpism. I have been, am, and always will be #NeverTrump.
There's no chance that I'd support many of the solutions Dane County's leaders would advocate nationally.
Those leaders, are, however, right that prospects want to live "in communities that are tolerant, that invest in quality of life, that care about their environment."
Jennifer Rubin is right that it's Trump[ism] vs. an America that works ("Trump's message is aimed at Americans who are resentful, feel left behind and are both physically and culturally marginalized. The flip side of this, however, is that Trump either ignores or vilifies urban America, refusing to acknowledge that diversity is part of the formula for their success").
Dane County's not a libertarian place, to be sure, but it is a productive place. Walworth County's political leaders can't say the same. Whitewater's planners – whether of left or right, whether regulating or subsidizing against the market – can't say the same.
Places like Whitewater suffer an unfortunate brain drain – we have talented residents, but too many leave after only a few years. It doesn't have to be this way.
A college town with residents who want to pretend it's not a college town, or work against that fact, has a bleak future.
A college town with a mediocre university leadership mostly interested in satisfying small town grandees, or touting even its own failed leaders, also faces a bleak future.
Stagnation benefits a few who would prefer the whole city were as though a senior care center, would prefer their neighborhoods were sheltered from the free choice of buyers and sellers, who would prefer to use government to boost conditions for those in their own, small & aged demographic. But for most in the city, stagnation is, well, stagnant.
Whitewater has great opportunities ahead, but will realize them only when the many are free to live and work in creative, unexpected, productive ways.