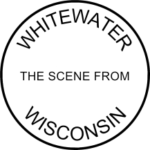 This Tuesday, August 14th at 12:30 PM, there will be a showing of The Commuter @ Seniors in the Park, in the Starin community building:
"The Commuter" (Action/Drama/Crime)

Rated PG-13 (action, violence, language); 1 hr, 45 min (2018)

An ex-cop, now an insurance salesman (Liam Neeson), is ensnared in a criminal conspiracy on his daily train commute home. A white-knuckle, edge of your seat "Strangers on a Train" thriller unfolds.
One can find more information about The Commuter at the Internet Movie Database.
Enjoy.