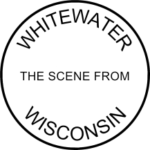 This Tuesday, February 27th at 12:30 PM, there will be a showing of The Florida Project @ Seniors in the Park, in the Starin community building.
Sean Baker directs the one-hour, fifty-one minute film. The Florida Project is a drama "set over one summer, [as] the film follows precocious six-year-old Moonee as she courts mischief and adventure with her ragtag playmates and bonds with her rebellious but caring mother, all while living in the shadows of Walt Disney World."
The movie stars Brooklynn Prince, Bria Vinaite, and Willem Dafoe. Appleton native Dafoe, who attended UW-Milwaukee, is nominated for a 2018 Academy Award for Best Performance by an Actor in a Supporting Role.
The movie carries a rating of R from the MPAA.
One can find more information about The Florida Project at the Internet Movie Database.
Enjoy.