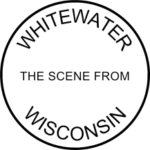 This Tuesday, January 30th at 12:30 PM, there will be a showing of Battle of the Sexes @ Seniors in the Park, in the Starin community building.
Simon Beaufoy directs the two-hour, one-minute film. Battle of the Sexes is a historical comedy-drama: "The true story of the 1973 tennis match between women's world champion Billie Jean King (Emma Stone) and ex-men's champ Bobby Riggs (Steve Carell), in the wake of the sexual revolution and the rise of the women's movement. A biography/comedy/drama of an event watched by over 100 million people worldwide."
The movie carries a rating of PG-13 from the MPAA.
One can find more information about Battle of the Sexes at the Internet Movie Database.
Enjoy.