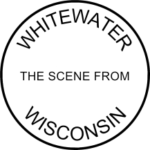 This Wednesday, August 1st at 12:30 PM, there will be a showing of Beat the Devil @ Seniors in the Park, in the Starin community building:
"Beat the Devil" (Action/Adventure/Comedy) Rated G; 1 hour, 29 minutes (1953).

Written by Truman Capote, directed by John Huston, and bankrolled by Humphrey Bogart's Santana Productions, this is a droll satire of The Maltese Falcon, and was Huston and Bogart's sixth and last collaboration. On their way to Africa, a group of rogues and swindlers hope to get rich by outsmarting each other.

Filmed on location in Italy, this film quickly became a Bogart cult classic. Starring Humphrey Bogart, Jennifer Jones, Gina Lollobrigida, Peter Lorre and Robert Morley.

Please note this film is being shown on Wednesday, August 1 as part of the Summer foreign/art film series.
One can find more information about Beat the Devil at the Internet Movie Database.
Enjoy.