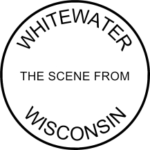 Over at the Milwaukee Journal Sentinel, Jason Stein reports Foxconn package cost Wisconsin eight times as much per job as similar 2017 state jobs deals:
To land the massive Foxconn factory, Gov. Scott Walker has committed the state to paying more than eight times as much per job as Wisconsin will provide under similar job creation deals struck last year, a Milwaukee Journal Sentinel analysis has found.

At more than $200,000 in state taxpayer money per job, the incentive package for the Taiwanese company is easily the state's most expensive deal of 2017, totaling more than three times as much per job as the next most costly deal.

To get a fair comparison with Foxconn, the newspaper purposefully looked only at the more expensive 2017 deals in which the state offered tax credits for jobs created. That's because it tends to cost more in tax credits to spur a company to create a new job rather than to retain an existing one.

Even then, the Foxconn Technology Group deal stands out.

Tim Bartik, an independent economist who studies economic development, said Wisconsin is paying many times more per job than he typically sees in other projects nationally and is even shelling out more than some states were willing to pay per job for the much-hyped Amazon headquarters.
A few remarks:
The more one hears, the worse this deal looks.
There may yet be more taxpayer costs.
Capitalism is a private undertaking, of buyers, sellers, builders, dreamers, etc. State capitalism is sham capitalism.
There are differences between spending on production, consumption, and infrastructure. In Foxconn, one finds public spending to subsidize both manufacturing and transportation infrastructure.
Spending isn't fungible as one jumps from manufacturing, to retail, to residential housing. In a small town like Whitewater, there's often a reactionary jump from one kind of project to another, as though roads, office buildings, hotels, and light industry were all the same.
There's a local lesson in this, for small towns like Whitewater. With a large public campus in a small town, Whitewater isn't lacking a developed infrastructure. Additional public expenditures in that regard are likely to be underperforming for the cost.
If it's expensively difficult to buy manufacturing jobs, it's no easier – indeed harder – to buy residential and retail growth apart from an employment gain.
If you build it, they will come? Not on the single-family housing side they won't: the demand in Whitewater is for rental property. More of what buyers aren't buying in Whitewater will have an effect, to be sure, but a greater supply of lesser-demand items won't make those lesser-demand items more valuable.
Whitewater's planners – whether left or right leaning – don't have an economic program (as voluntary transactions of buyers and sellers do not favor planners' schemes). They have a cultural program of social engineering. They're a minority of a minority (less than half the population as they're aged 25-65, and even of those aged 25-65 only a fraction of that cohort).
Regulating or subsidizing against existing demand is at best a waste of money, at worst a stubborn delusion and a waste of money.