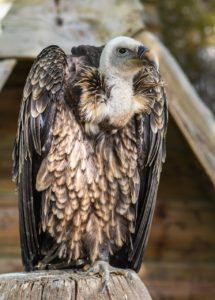 Brian Stelter writes Gannett journalists anxious amid report that Digital First Media is circling the company:
Cara Lombardo's unsettling Sunday night scoop for the WSJ: "A hedge-fund-backed media group known for buying up struggling local papers and cutting costs is planning to make an offer for USA Today publisher Gannett, according to people familiar with the matter."

The would-be buyer is Digital First Media, which in turn is controlled by Alden Global Capital. The operation already owns dozens of local papers. It is notorious for slash-and-burn tactics. Last year, employees at the Denver Post garnered national support when they rose up against the "vultures" at Alden.

Now Alden, through Digital First Media, is looking to acquire Gannett and its dozens of papers. Digital First will "offer to buy Gannett for $12 a share, they said, which would represent a 23% premium over Friday's closing price of $9.75," Lombardo reports. She says Gannett has rebuffed past approaches from the firm…
If Gannett has it bad – and they do – it's worse for local newspapers: their stories are laughably fawning toward local officials, they have no digital strategy whatever, some are almost certainly deceiving advertisers about the actual reach of their respective publications (digital or print), and new reporters get no useful mentoring.
Note well – in print or digital, nothing matters more than the embrace of the highest standards of inquiry, and the rejection of the boosterism and weak reasoning that has paved the way to our present lamentable condition.