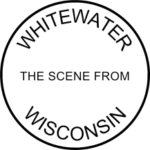 Covering Trump's recent appearance in West Virginia, Molly Ball writes that
"HUNTINGTON, W.V.—Every day brings new drama, but the Trump Show's themes remain the same. He's come to tell his people that everyone else is wrong and they are right….

They have come here, more or less, to be lied to: Trump, in his speech, will say, "We are building a wall on the Southern border," which is not actually happening, though some preexisting fencing is being repaired. He will also claim that thousands more people were turned away outside, which isn't true, and that coal jobs are "coming back strong," though only about 1,000 coal jobs have been created during his tenure—a decrease from the previous administration's pace….

"The news pisses me off," says Jerry Pullen, a 45-year-old local who's sitting at the end of a row of wheelchairs and motorized scooters. He's tired of the phony statistics, the negative tone. "I don't think they should keep letting people into America when I'm unemployed," he says. Raised a Democrat, Pullen dislikes both parties now; he only likes Trump.

I ask Pullen what Trump needs to accomplish to satisfy him, and he says, "Quit letting the Mexicans and Muslims in here. All the other foreign people, too. They're terrorists. There's too many people in this country—we're overpopulated." When he's out on the street, he says, he can tell certain people are looking at him with contempt. "They hate me because I'm a white guy," he says. "I can feel it."
See The Trump Show Never Ends ("This is what's going to happen, day in and day out—an endless loop of shock and fury…").
Pullen and his ilk dubiously claim to be victims while simultaneously calling for the victimization of others.
Before Trump, before the Russians who leash him like an organ grinder's monkey, before white nationalism became the alt-right, before Fox spent years flacking birtherism and then Putinism, there were many in cities and towns across America who tolerated, excused, and overlooked the worst.
Fallacious arguments, dodgy data, puffery, Babbittry, and buffoonery: we grew complacent, in reasoning and diligence, and in came those who thrive on such weakness. If we had done more – if we had been even more diligent in our opposition – we might have prevented much of this.
Trumpism and Putinism (they're related, to be sure) have this in common: they thrive in places lacking sound principles and practices.
We have allowed ourselves, in towns across America, to become other such people and places. When we have reclaimed our just & proper tradition, we'll need to keep our own negligence in mind.