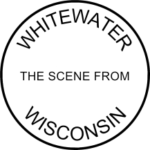 In a small town like Whitewater, there's much emphasis on finding and listening to stakeholders. In fact, local policymaking is mostly stakeholder policymaking.
As stakeholders aren't merely and exclusively residents, but are more often influential residents and local special interests (business groups, business people, etc.) there's a double-counting of connected residents, as though one gets a vote as a resident and again as a resident business person, for example. Stakeholders are mostly longstanding incumbents. A stakeholder politics is like nepotism, with longstanding, cozy connections instead of blood ties.
Officials in Whitewater will complain about a same-ten-people problem, but stakeholder politics rests on the same ten people, not as problem, but as a cardinal feature.
The benefit to officials is that the same ten people are well-known, and unlikely to present surprises. The disadvantage is that the same ten people exercise authority under conditions of dirigisme and so of stagnation. Familiarity brings a price tag of insularity, stagnation, and relative decline. See, along these lines, The People in the Room.
To get a sense of how addled stakeholder politics is, consider an account of a meeting two years ago to find a new chancellor for UW-Whitewater. (See, from a local newspaper, UW-Whitewater chancellor session held.) The story – written not by a reporter but a 'correspondent' with university ties – describes a search consultant's question to the assembled town notables:
[Search Consultant] Kozloff stated, "We really want to get a sense from all the various stakeholders of what you're looking for in this new leader."

"Many of you have known Dick Telfer for a number of years," Bellman said. "We're also interested in characteristics, attributes, strengths and skills that Dick has displayed over the years … things that you felt were particularly positive in integrating and understanding what is important in the community."

….Much of the discussion focused on characteristics of Telfer that the group believes would be essential in a new chancellor, including high energy, being approachable and a good listener, understanding that the university is one of the major economic anchors in the community, and being a visible and active member of community life.

[Whitewater City Manager] Clapper said he hoped that the new chancellor would, like Telfer, "think about not just what's going on in the office — not just what's going on on campus — but how those those are going to impact the community that surrounds it."
If one read only the story, and believed it as written, one wouldn't guess that Telfer was passed over as chancellor more than once, pushed state capitalist schemes in opposition to any evident understanding of economics or entrepreneurship, presided over a campus with a large number of sexual assaults, two of which led to federal complaints against the university, and would later find himself a defendant in a federal lawsuit from a coach who would claim defamation and that the coach's firing was the result of reporting a sexual assault to the police. (I've a link to a long list of posts describing Telfer's disappointing career.)
It's wholly possible that every stakeholder in the room that day believed everything that he or she said. Meaning, of course, that it's wholly possible that every stakeholder in the room that day lacked the discernment and judgment expected of an ordinary person.
The truth of stakeholder politics is special interest politics, and the result of special interest politics is weak judgment that produces inferior results.