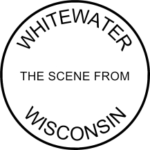 One reads that GOP Congressman Devin Nunes of California has launched his own news site:
LOS ANGELES — House Intelligence Committee Chairman Devin Nunes, a relentless critic of the media, has found a way around the often unflattering coverage of his role in the Trump-Russia investigation — by operating his own partisan news outlet.

Resembling a local, conservative news site, "The California Republican" is classified on Facebook as a "media/news company" and claims to deliver "the best of US, California, and Central Valley news, sports, and analysis."

But the website is paid for by Nunes' campaign committee, according to small print at the bottom of the site. Leading the home page most recently: a photograph of Nunes over the headline, "Understanding the process behind #ReleaseTheMemo."

The story, like many others on carepublican.com, largely excerpts other publications, including both conservative and mainstream sources. Headlines include "CNN busted for peddling fake news AGAIN!," "California's budget future isn't as good as it looks" and "Billions of dollars later, Democrats and the LA Times start to see the light on high-speed rail."
Via Devin Nunes creates his own alternative news site @ POLITICO.
(His the website seems down now, with only the Facebook page remaining.)
To millions of Americans, the idea of an incumbent politician with his or her own news site seems – rightly – absurd. It's an abject conflict of interest.
And yet, and yet, for four thousand, one hundred eighty-five days Whitewater had a similar conflict of interest, where news included great heaps of why big-ticket government projects were the right course, with emphasis on those the politician-publisher himself supported from committees on which he was seated.
Devin Nunes may – and for many reasons does – transgress basic ethical principles, but in small town across America countless others paved the way for Nunes's degradation of standards.