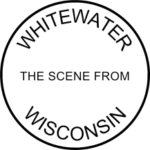 This Tuesday, February 13th at 12:30 PM, there will be a showing of The Big Sick @ Seniors in the Park, in the Starin community building.
Michael Showalter directs the two-hour film. The Big Sick recounts how "Pakistani-born stand-up comedian Kumail Nanjiani and grad student Emily Gardner fall in love but struggle as their cultures clash. When Emily contracts a mysterious illness, Kumail finds himself forced to face her feisty parents (played by Holly Hunter and Ray Romano), his Pakistani family's expectations for an arranged marriage and his true feelings. This is Kumail's awkward true story."
The movie carries a rating of R from the MPAA (for language).
One can find more information about The Big Sick at the Internet Movie Database.
Enjoy.