Good morning.

Saturday in Whitewater will be mostly sunny with a high of fifty-three.  Sunrise is 7:06 AM and sunset 6:14 PM, for 11h 07m 59s of daytime.  The moon is a waxing crescent with 20.9% of its visible disk illuminated.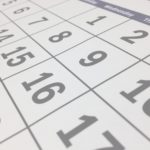 On this day in 1775, the Continental Congress establishes an American navy: "On this day, Congress authorized the purchase of two vessels to be armed for a cruise against British merchant ships; these ships became Andrew Doria and Cabot.[1] The first ship in commission was the USS Alfred which was purchased on November 4 and commissioned on December 3 by Captain Dudley Saltonstall.[6] On November 10, 1775, the Continental Congress passed a resolution calling for two battalions of Marines to be raised for service with the fleet.[7]"
Recommended for reading in full — Trump asks black voters to honor him while he praises Robert E. Lee, meet the researchers unmasking Russian assassins, myths of the 2018 midterms, for a young Jesuit grad at the synod justice for migrants is personal, and video of a really big Peruvian tarantula — 
LEBANON, Ohio — President Trump praised the Confederate general Robert E. Lee while asking African American voters to "honor us" by voting for him at an Ohio rally that featured an unexpected and provocative monologue on America's Civil War history.

Addressing an open-air rally of around 4,000 supporters, Trump appeared buoyant as he declared that Lee was a "true great fighter" and "great general." He also said Abraham Lincoln once had a "phobia" of the Southern leader, whose support of slavery has made his legacy a heavily contested and divisive issue.

The comments came during an anecdote about Ohio-born President Ulysses S. Grant's alleged drinking problems, which historians deem exaggerated.

….

Minutes earlier, Trump had hailed African American unemployment numbers and asked black voters to "honor us" by voting Republican in November. "Get away from the Democrats," he told them. "Think of it: We have the best numbers in history. … I think we're going to get the African American vote, and it's true." He also celebrated hip-hop artist Kanye West's visit to the Oval Office on Thursday, adding: "What he did was pretty amazing."
Aric Toler isn't exactly sure what to call himself

"Digital researcher, digital investigator, digital something probably works," Toler says.

Toler, 30, is part of an Internet research organization known as Bellingcat. Formed in 2014, the group first got attention for its meticulous documentation of the ongoing conflict in Ukraine. Toler used posts to Russia's equivalent of Facebook, VK, to track Russian soldiers as they slipped in and out of eastern Ukraine — where they covertly aided local rebels.

Since then, Toler and his colleagues have been up to a whole lot more. They've used commercial satellite images to track Chinese air bases; watched security operations unfold on social media in Venezuela; and pinpointed the locations of chemical weapons attacks in Syria.

Now Toler and the nine other full-time members of Bellingcat's small, international staff are increasingly being drawn into some of the biggest news stories in the world. This week they unmasked one of two Russian agents believed to be behind a spate of poisonings in the U.K. (they exposed the other one last month). And they're collaborating with news outlets to help identify suspects in the disappearance of Saudi journalist Jamal Khashoggi.

It's a rapid rise for what was, just a few years ago, a group of amateurs. Bellingcat was founded by Eliot Higgins, a British native whose previous jobs included helping the settlement of refugees in the U.K. and administrator in a women's lingerie factory.
2018 midterms: Myths about the upcoming elections https://t.co/Mxsv0Y8nvr

— John Adams (@DailyAdams) October 13, 2018
The Brookings Cafeteria podcast will release new episodes on the issues shaping the 2018 midterms every Tuesday and Friday leading up to Election Day. You can follow the series where we list all episodes of the Cafeteria podcast, and visit our 2018 Midterms page for more research and analysis on the upcoming elections.

In the first episode of a special series on the 2018 midterm elections, Senior Fellow John Hudak describes some of the issues shaping the upcoming midterm elections and which common narratives around the elections are not supported by data.

Also in this episode, David Wessel explains the Federal Reserve's recent decision to raise interest rates and the inherent difficulties in forecasting the economy.

Subscribe to Brookings podcasts here or on Apple Podcasts, send feedback email to BCP@Brookings.edu, and follow us and tweet us at @policypodcasts on Twitter.
The church must go out and encounter young people "in detention centers, at the borders" and "in all places where their safety and family unity are threatened," Yadira Vieyra said to the Synod of Bishops on Oct. 11. Speaking as a young immigrant living in the United States, Ms. Vieyra was sharply critical of the "hateful rhetoric and policies" she has witnessed, and she described the "sustained distress" experienced by migrants, which affects the way "they pray and remain hopeful."

To show that the church values the lives of young people, she said the church needs to develop "innovative ways to minister to this vulnerable community" while helping people to know that Jesus Christ "stands with the oppressed and challenges the oppressor."

Pope Francis appointed Ms. Vieyra, 29, as an auditor to the synod that is meeting from Oct. 3 to 28 in Rome to discuss "young people, faith and vocational discernment." The synod includes 267 voting members who are mostly cardinals and bishops, 50 auditors (half men, half women) and other delegates and collaborators.