Good morning.


Wednesday in Whitewater will be mostly sunny with a high of forty-eight. Sunrise is 7:11 AM and sunset 6:08 PM, for 10h 56m 45s of daytime. The moon is a waxing gibbous with 57.7% of its visible disk illuminated.
Whitewater's Parks & Rec Board is scheduled to meet at 5:30 PM.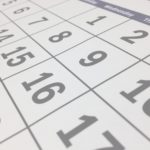 On this day in 1970, President Nixon visits Green Bay:
On this date President Richard Nixon traveled to Green Bay to speak at a testimonial dinner in honor of Green Bay Packers quarterback Bart Starr
Recommended for reading in full — Trump as defender of dictators, Trump's tax cuts didn't reduce the deficit despite his promises, the middle class needs a tax cut but Trump hasn't given them one, ICE separates tens of thousands of U.S. citizen children from their parents, and video of getting over your ex through science —
Jennifer Rubin observes Trump is brutal authoritarians' best advocate:
President Trump is the best advocate the world's worst human rights offenders and state-backed murderers could ever hope for. When it comes to international thugs, who include the United States' enemies, they have no better friend than Trump.

Russian President Vladimir Putin has routinely received aid and assistance from Trump. During the campaign, Trump defended Putin's alleged involvement in deaths of journalists. "There are a lot of killers. You think our country's so innocent?" he told Bill O'Reilly. Since the election, Trump has been Putin's go-to guy for casting doubt on Putin's interference in U.S. elections. In Helsinki, Trump declared: "My people came to me. Dan Coats came to me, and some others. They said they think it's Russia. I have President Putin. He just said it's not Russia. I will say this: I don't see any reason why it would be." (He later claimed he meant to say "why it would not be," which makes absolutely no sense.) He told Lesley Stahl on Sunday, "They [the Russians] meddled. But I think China meddled, too." (Stahl pointed out: "This is amazing. You are diverting the whole Russia thing.")

No one has received more enthusiastic advocacy from Trump than the world's most infamous human rights abuser, North Korean dictator Kim Jong Un. "Great personality and very smart — good combination," Trump said after the Singapore meeting. "I learned that he's a very talented man. I also learned that he loves his country very much." Last month at a rally in West Virginia, he gushed that "We fell in love, okay? No, really — he wrote me beautiful letters, and they're great letters."
John Harwood writes The numbers are in, and Trump's tax cut didn't reduce the deficit – despite his many promises:
On the campaign trail, Trump first proposed a $10 trillion tax cut, far larger than any Republican rival's, but insisted it wouldn't boost the federal budget deficit because the economy would "take off like a rocket ship."

Though Trump sharply pared back this proposal, he continued to maintain the deficit wouldn't rise.

That claim was politically important for congressional Republicans who used it to convince holdout lawmakers to vote yes.

But even as growth has accelerated, the Treasury reported that the 2018 deficit swelled to $779 billion. That level, the highest in six years, marks a 17 percent increase over 2017.
Isabel V. Sawhill and Christopher Pulliam write The middle class needs a tax cut: Trump didn't give it to them:
At a recent rally in Montana, President Trump claimed that "Republicans passed the biggest tax cuts in American history, the biggest in American history. Everybody in this room is better for them. Everybody is better for them."

Unfortunately, this isn't true. Everybody is not better off from the recent tax cuts, which have only served to increase the federal budget deficit—now $779 billion for FY 2018 according to new data released by the Treasury Department. To be sure, the middle class gets help temporarily, but over the longer run, the middle class will be worse off.

THE MIDDLE CLASS IS SEEING SLOWER INCOME GROWTH THAN BOTH THE RICH AND THE POOR

This fact is made all the more egregious in light of evidence that the middle class isn't doing well and needs help. Stagnating incomes, opportunity gaps, and fragile families are all reasons to worry about the middle class. Public policy has done little to ameliorate these concerns. After accounting for taxes and transfers, growth in average middle-class household incomes has lagged significantly behind the lowest and, especially, the highest income quintiles. Incomes of the top 20 percent rose by 97 percent from 1979-2014—over twice as much as middle-class incomes. Even the lowest quintile has seen faster income growth, 69 percent, or two thirds higher than income growth for the middle class. In short, both public policy and the economy are leaving the middle class behind.

THE 2017 TAX LAW DOESN'T HELP THE MIDDLE CLASS

The new tax law—known as the Tax Cuts and Jobs Act (TCJA)—will exacerbate this trend. The benefits of the law tilt toward the well-off both now and in the future, according to the distributional analysis of the Tax Policy Center. By 2027, benefits of the tax law flow entirely to the rich. (The Joint Committee on Taxation finds similar results using a different measure.)
As of July 2010, Congress began requiring U.S. Immigration and Customs Enforcement, or ICE, to ask people slated for deportation if they are parents of minor children who are U.S. citizens. Those questioned provide the information on a voluntary basis, and it is compiled into reports submitted twice a year to Congress. According to three recent years' worth of data reviewed by the Center for Public Integrity, ICE deported a total of 87,351 people between 2015 and the end of 2017 who claimed to have at least one U.S.- citizen child.

In 2015, ICE counted 31,411 parents of minor citizen children deported. The number declined slightly to 28,860 in 2016. The number declined again to 27,080 in 2017. In the second half of 2017, a report shows, the number of deported people identifying themselves as parents of citizen children increased by 2,152 over the first half of 2017.

ICE officials said there is no data available yet for 2018.

….

Transactional Records Access Clearinghouse, or TRAC, a Syracuse University-based research organization, recently created a profile of detainees currently held in 217 ICE detention centers. As of June 30 of this year, ICE was holding 44,435 people in custody. Out of this group, 58 percent had no criminal convictions. About 21 percent had committed a minor infraction, such a traffic violation; another 5 percent had committed an offense defined only as "other;" and 16 percent had committed what ICE considers a serious crime, which can include selling marijuana.