Good morning.


Thursday in Whitewater will be sunny with a high of fifty-six. Sunrise is 7:12 AM and sunset 6:06 PM, for 10h 53m 59s of daytime. The moon is a waxing gibbous with 66.9% of its visible disk illuminated.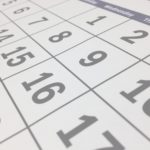 On this day in 1867, the United States formally takes possession of Alaska:
A description of the events was published in Finland six years later, written by a blacksmith named T. Ahllund, who had been recruited to work in Sitka only less than two years previously.[23]

We had not spent many weeks at Sitka when two large steam ships arrived there, bringing things that belonged to the American crown, and a few days later the new governor also arrived in a ship together with his soldiers. The wooden two-story mansion of the Russian governor stood on a high hill, and in front of it in the yard at the end of a tall spar flew the Russian flag with the double-headed eagle in the middle of it. Of course, this flag now had to give way to the flag of the United States, which is full of stripes and stars. On a predetermined day in the afternoon a group of soldiers came from the American ships, led by one who carried the flag. Marching solemnly, but without accompaniment, they came to the governor's mansion, where the Russian troops were already lined up and waiting for the Americans. Now they started to pull the [Russian double-headed] eagle down, but—whatever had gone into its head—it only came down a little bit, and then entangled its claws around the spar so that it could not be pulled down any further. A Russian soldier was therefore ordered to climb up the spar and disentangle it, but it seems that the eagle cast a spell on his hands, too—for he was not able to arrive at where the flag was, but instead slipped down without it. The next one to try was not able to do any better; only the third soldier was able to bring the unwilling eagle down to the ground. While the flag was brought down, music was played and cannons were fired off from the shore; and then while the other flag was hoisted the Americans fired off their cannons from the ships equally many times. After that American soldiers replaced the Russian ones at the gates of the fence surrounding the Kolosh [i.e. Tlingit] village.
Recommended for reading in full — Trump family's dishonest business practices, Midwest dairy farmers reach out to immigrants, proof Julian Assange was the Russian tool we all knew he was, indicting an unnamed culprit through his DNA profile, and video on how to make a good-tasting veggie burger —
Heather Vogell, Andrea Bernstein, Meg Cramer, and Peter Elkind report Pump and Trump ("Donald Trump claims he only licensed his name for real estate projects developed by others. But an investigation of a dozen Trump deals shows deep family involvement in projects that often involved deceptive practices"):
SINCE DONALD TRUMP'S FORTUNES came surging back with the success of "The Apprentice" 14 years ago, his deals have often been scrutinized for the large number of his partners who have ventured to the very edges of the law, and sometimes beyond. Those associates have included accused money launderers, alleged funders of Iran's Revolutionary Guard and a felon who slashed someone in the face with a broken margarita glass.

Trump and his company have typically countered by saying they were merely licensing his name on these real estate projects in exchange for a fee. They weren't the developers or in any way responsible.

But an eight-month investigation by ProPublica and WNYC reveals that the post-millennium Trump business model is different from what has been previously reported. The Trumps were typically way more than mere licensors or bystanders in their often-troubled deals. They were deeply involved in these projects. They helped mislead investors and buyers — and they profited handsomely from it.

Patterns of deceptive practices occurred in a dozen deals across the globe, as the business expanded into international projects, and the Trumps often participated. One common pattern, visible in more than half of those transactions, was a tendency to misstate key sales numbers.

In interviews and press conferences, Ivanka Trump gave false sales figures for projects in Mexico's Baja California; Panama City, Panama; Toronto and New York's SoHo neighborhood. These statements weren't just the legendary Trump hype; they misled potential buyers about the viability of the developments.

Another pattern: Donald Trump repeatedly misled buyers about the amount (or existence) of his ownership in projects in Tampa, Florida; Panama; Baja and elsewhere. For a tower planned in Tampa, for example, Trump told a local paper in 2005 that his ownership would be less than 50 percent: "But it's a substantial stake. I recently said I'd like to increase my stake but when they're selling that well they don't let you do that." In reality, Trump had no ownership stake in the project.

The Trumps often made money even when projects failed. And when they tanked, the Trumps simply ignored their prior claims of close involvement, denied any responsibility and walked away.
See also "Trump, Inc." is a joint reporting project from WNYC Studios and ProPublica that digs deep into the mysteries of the President's businesses.
Madeleine Heim reports As Trump Disparages Immigrants, Midwest Dairy Farmers Build Bridges To Mexico:
Roberto Tecpile often puts in 70 hours a week at the Rosenholm dairy farm in Cochrane, Wisconsin — a place where winter days are short and can be bitterly cold. It is a job that farmers say most Americans refuse to do.

Tecpile, a native of Astacinga, in the Mexican state of Veracruz, has spent nearly 20 years in the United States, the past four working for farmer John Rosenow. According to his boss, Tecpile is the "go-to guy" for fixing farm equipment — whether it be a lawnmower or a gauge. Tecpile said the job is going well, and right now it is the most important thing as he prepares to return home in a year or two.

….

Rosenow has visited Tecpile's family twice in Astacinga. Rosenow's farm is one of 60 to 70 in western Wisconsin and southeast Minnesota involved in Puentes/Bridges, a small nonprofit that organizes annual trips to Mexico to bridge the cultural gap between farmers and their employees — and the physical gap between the workers and their families.

….

The effort runs counter to the anti-immigrant sentiment fueled by President Donald Trump, whose negative rhetoric and aggressive policies have included family separations at the border and a sharp uptick in arrests by U.S. Immigration and Customs Enforcement.
Raphael Satter reports Newly published files confirm plan to move Assange to Russia:
Newly released Ecuadorean government documents have laid bare an unorthodox attempt to extricate the WikiLeaks founder from his embassy hideaway in London by naming him as a political counselor to the country's embassy in Moscow.

But the 47-year-old Australian's new career in international affairs was nipped in the bud when British authorities vetoed his diplomatic status, effectively blocking him from taking up the post in Russia.

The files were made public late Tuesday by Ecuadorean opposition lawmaker Paola Vintimilla, who opposes her government's decision to grant Assange nationality. They largely corroborate a recent Guardian newspaper report that Ecuador attempted the elaborate maneuver to get Assange to Moscow just before Christmas last year.

Russian diplomats called the Guardian's story "fake news," but the government files show Assange briefly was made "political counselor" to the Ecuadorean Embassy in Moscow and eligible for a monthly salary pegged at $2,000.

Ecuador also applied for a diplomatic ID card, the documents show, but the plan appears to have fallen apart with the British veto.
Meagan Flynn reports [In Wisconsin] The culprit's name remains unknown. But he licked a stamp, and now his DNA stands indicted:
The anonymous person had mailed two threatening and racially tinged letters to Dane County Circuit Court Judge Juan Colás, the Wisconsin county's first Hispanic judge, after one of the most controversial decisions of his career. It was early October 2012, and Colás had just struck down a law that gutted collective bargaining rights for public employees, resulting in praise from unions and piles of hate mail from others — including death threats from this anonymous mailer. The judge's decision was later overturned. But the pursuit of the anonymous letter-writer continued.

The first threat on the judge's life came enclosed with a Los Angeles Times newspaper clipping that detailed the murders of two Mexican politicians, suggesting Colás may be next. The second came enclosed with an advertisement for dentures, suggesting Colás may be losing his teeth soon — or perhaps worse.

No one has received more enthusiastic advocacy from Trump than the world's most infamous human rights abuser, North Korean dictator Kim Jong Un. "Great personality and very smart — good combination," Trump said after the Singapore meeting. "I learned that he's a very talented man. I also learned that he loves his country very much." Last month at a rally in West Virginia, he gushed that "We fell in love, okay? No, really — he wrote me beautiful letters, and they're great letters."

….

The sender has never been caught. They don't know his name. But he put a 9-cent stamp on one of the envelopes he mailed — never mind that the last time that stamp was sold by the Postal Service was about 1975. And forensic analysts took the spit left on the back of the stamp and ran it through the lab to obtain a DNA profile, which, as it happened, matched the DNA found on anonymous threatening letters mailed to three other public officials in Wisconsin.

But they still had no name. So on Oct. 8, the night before the statute of limitations would have made an indictment impossible, the Wisconsin Department of Justice filed felony charges, in a case now known as State of Wisconsin vs. John Doe, Unknown Male With Matching Deoxyribonucleic Acid (DNA) Profile at Genetic Locations D3S1358 (15, 18), etc.